FURNITURE
TABLES, CHAIRS, DESKS, BOXES, MIRRORS, DRESSERS, ETC.
TABLES
CHAIRS
DESKS
DRESSERS
TREEN
TEA CADDIES AND BOXES
ORNAMENTAL FIXTURES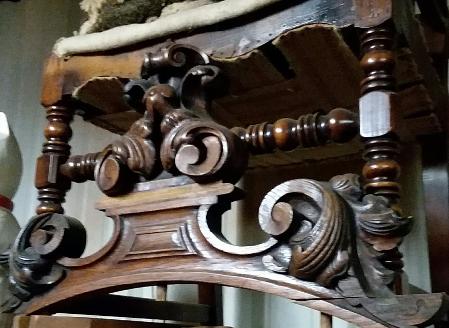 Many chairs in stock,all kinds to choose from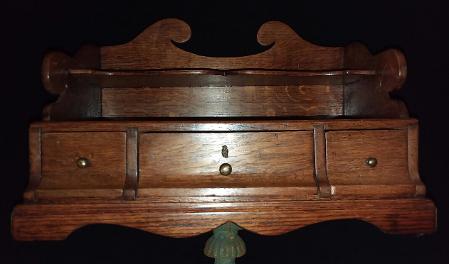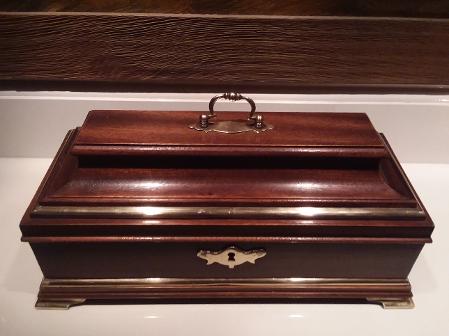 MAHOGANY WITH BRASS WOOD BOX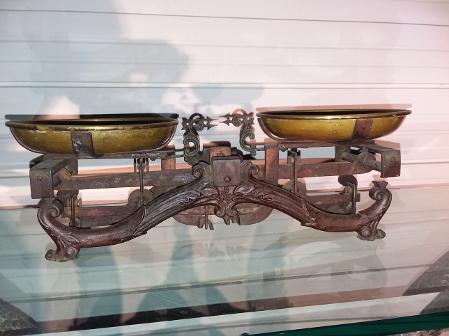 VINTAGE IRON AND BRASS SCALE
$375.
ROUNDED TOP DISPLAY CABINET
ONE OF A KIND ALL HIGH GLOSS AUTOMOTIVE FINISH, DOUBLE DOME TOP DISPLAY CASE WITH LIGHTING, AND BEVELED GLASS DOORS, AND PANELS. THE KEY ESCUTCHEONS ARE CUSTOM MADE FROM STERLING SILVER, AND THE PIG SHAPED KNOBS ARE CUSTOM MADE FROM HAWAII. THIS SPECIAL CABINET WAS SPECIALLY CRAFTED FOR MY WIFE LINDA, AFTER SHE WAS SO DISAPPOINTED BY MISSING OUT ON A CABINET WITH THE SAME SHAPE AT A YARD SALE.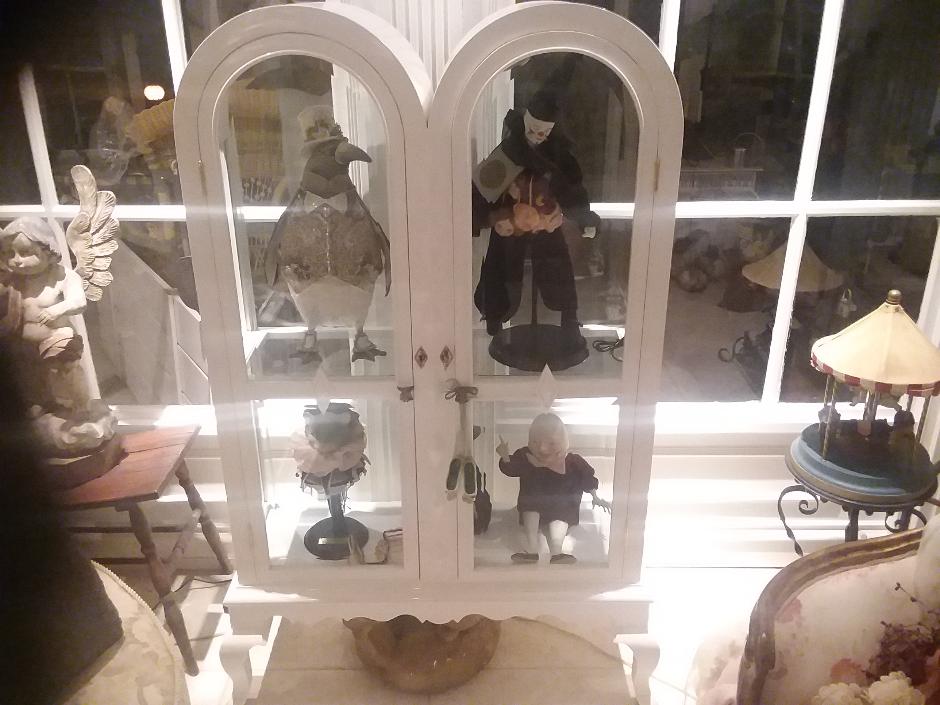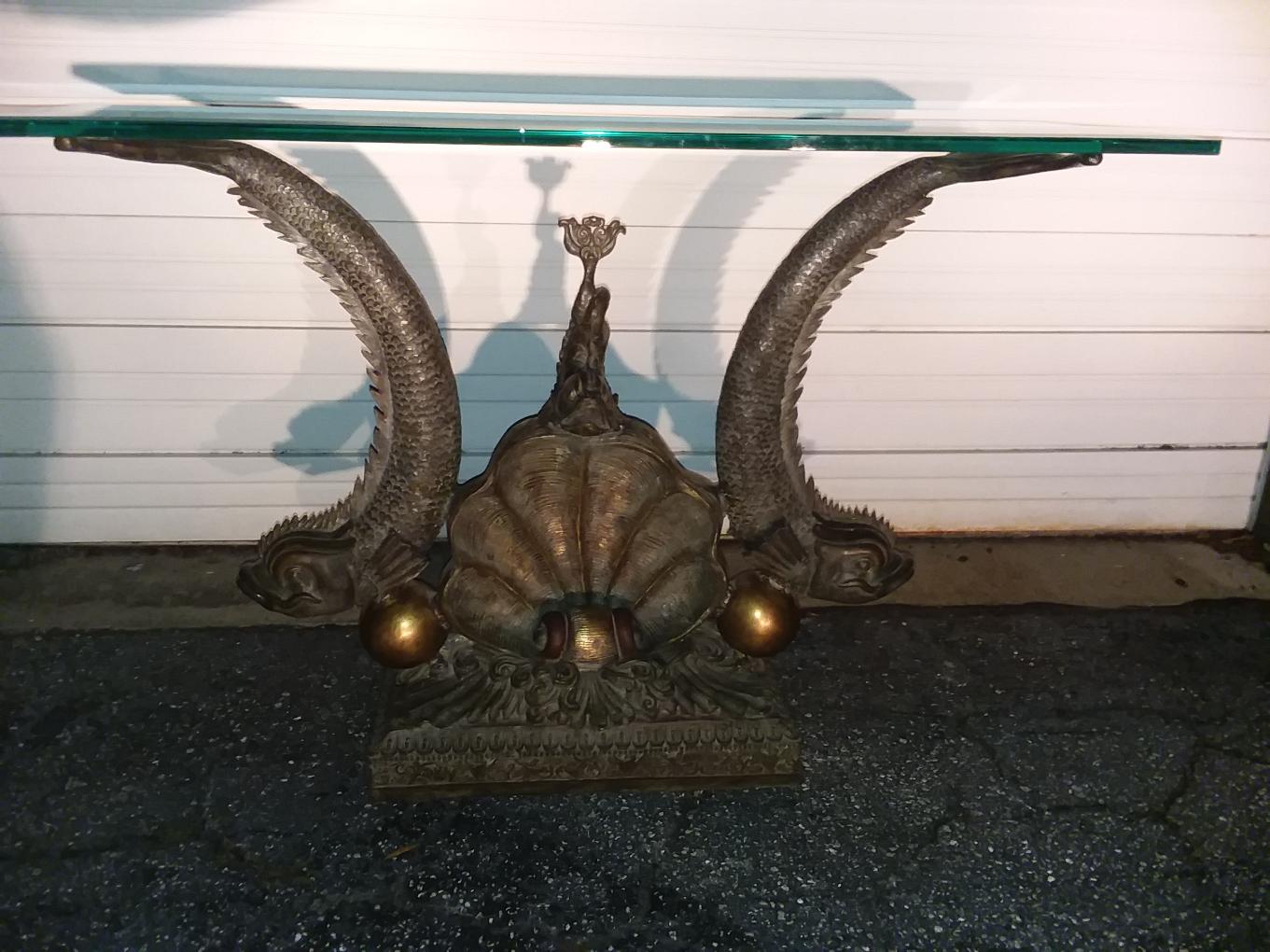 A HEAVY CAST BRONZE CONSOLE TABLE WITH GLASS BEVELED TOP. FROM THE DECO PERIOD AROUND 1920'S. TWO FLANKING DOLPHINS AROUND A LARGE SHELL AND TWO GILDED BRONZE SPHERES. A SMALL FISH CENTERED OVER THE TIP OF THE SHELL WITH DECORATIVE TAIL.
$ 12,5O0.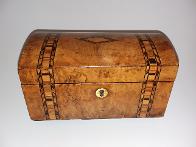 TEA CADDIE 19TH CENTURY $ 225.00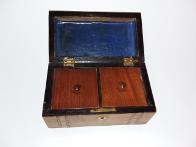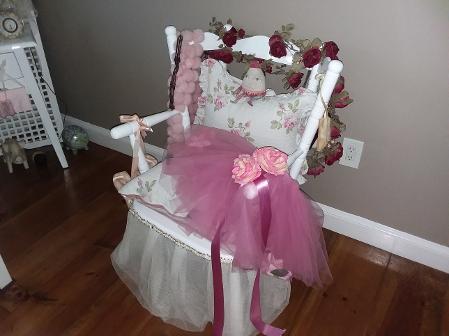 PAINTED CHAIR WITH DECORATIVE ITEMS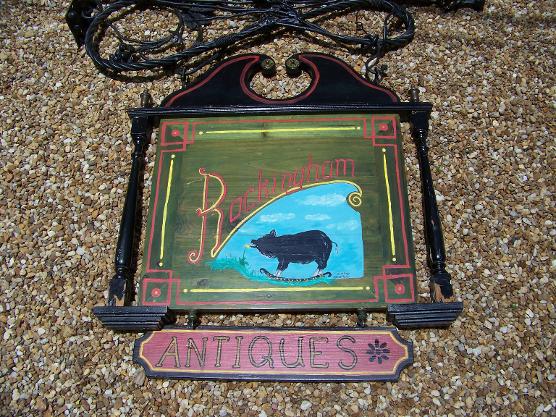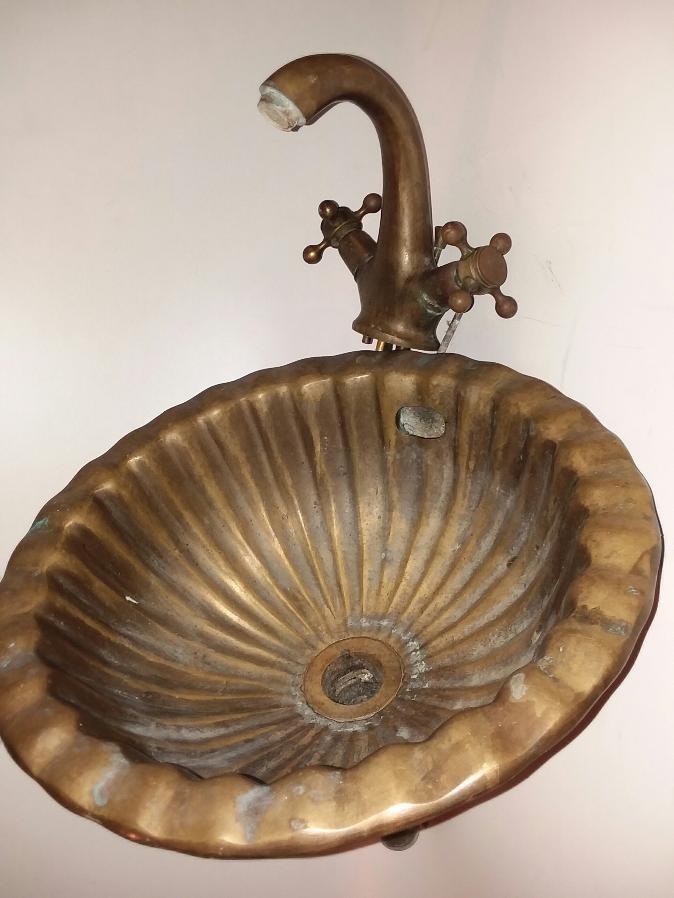 A EARLY 1900'S BRONZE SINK VESSEL, WITH HOT COLD BRONZE T - HANDLE SHUTOFFS. AGE AND WEAR IS WONDERFULLY PRESENT WITH THIS RARE EXAMPLE. VERY HARD TO FIND A SINK LIKE THIS ONE. PERFECT FOR A POWDER ROOM, GUEST BATH, OR POOL BATH. THE SINK WILL NEED A LIGHT WIPING WITH OIL TO ACCENT OILED BRONZE LOOK.
$ 2,500. NOTE: THIS IS A VERY HEAVY ITEM
( APROX. 45 LBS.)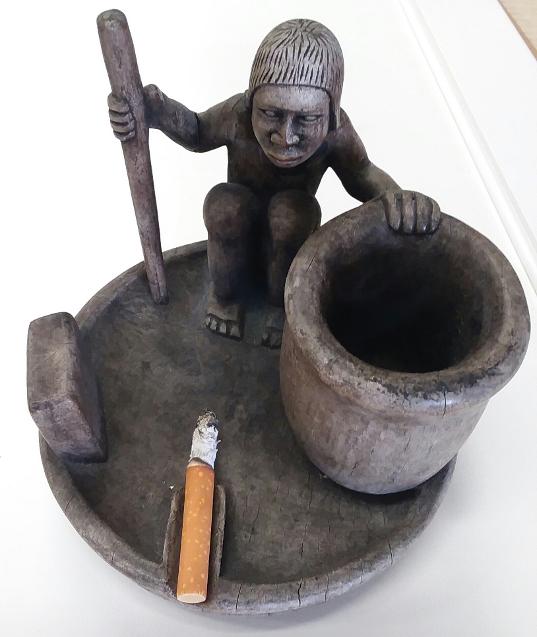 Carved Wood ashtray of primitive subject, cave man sitting at campfire. The smoke from the cigar rises portraying realistic effect of fire.
FURNITURE MARKET PREDICTIONS FOR 2019
The market has seen very little change to the increase in price for furniture due to the fact that they no longer function as usable to the home. Their investment value has remained low because many pieces have to look correct with other furniture in the home of the potential buyer. If trends continue to favor modern contemporary design, then sales will continue to fall short of their true value in the marketplace. There are however signs that a turn around is inevitable, due to cost of rising materials to build new furniture, and the desire to stop the destruction of the forests or green theory. The market is also signifying an interest in low cost reproductions of original Victorian and earlier pieces adding further interest to original furniture of the period as well as good quality revival pieces with age. There is the perfect storm building,one could say, for a great time to buy, as interest rates rise, and there is more wealth in Countries of power. The future always repeats itself, and furniture has been suppressed to the point it can no longer continue a decline. As the working class begin to notice the shift to obtain desirable antiques that compliment their homes, they will drive prices to new levels that we have never before seen, and this will cause the new boom in collecting. All the junk furniture as I would call it, made from pressed wood, and carries a household life of perhaps three, to four years if lucky, will never, ever, in the future, be looked at as something any culture would rightly be proud of producing. Its cheap, looks cheap, and if you look close enough, it looks even cheaper. There is a new wave of designers contributing to the introduction of artfully using antique furniture in a way that compliments the space, and is functional to the user. Television and magazines continue to show how anyone with an idea can turn their home into a luxurious home. So not only invest in your furniture, but invest in saving what some highly skilled craftsman put many hard earned hours into, and used the exotic wood and materials to create a work of art. This will also help save the planet by the reuse of products.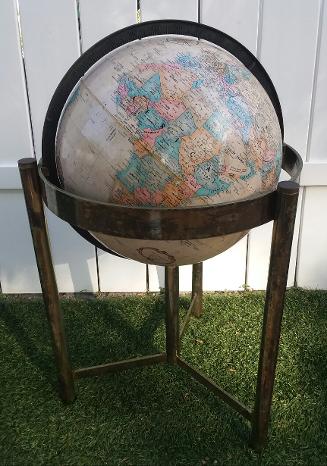 A MID CENTURY GLOBE WITH HEAVY BRASS STAND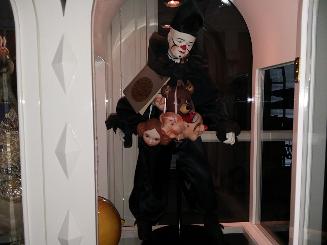 PORCELAIN THESPIAN DOLL HANDCRAFTED IN TAIWAN EXCLUSIVELY FOR BALOS c1984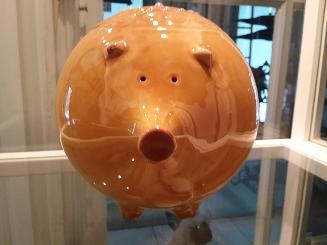 A RARE WONDERFUL MID CENTURY YELLOW GLAZE STONEWARE PIG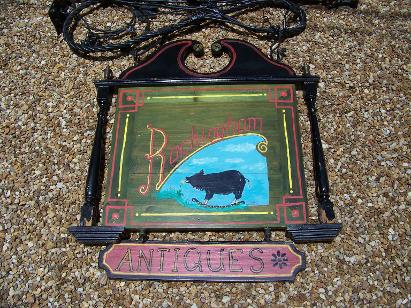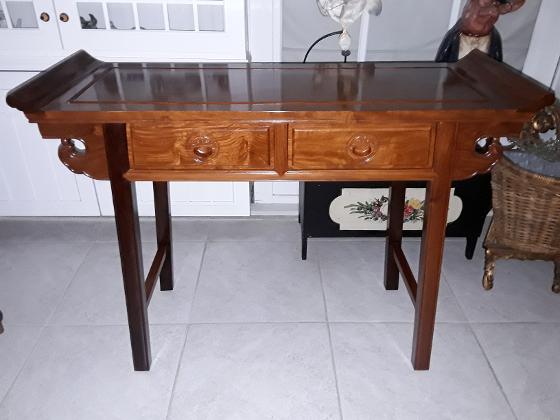 A CHINESE ELMWOOD CONSOLETABLE WITH TWO DRAWERS EXCELLENT CONDITION, NO DAMAGE $ 1,600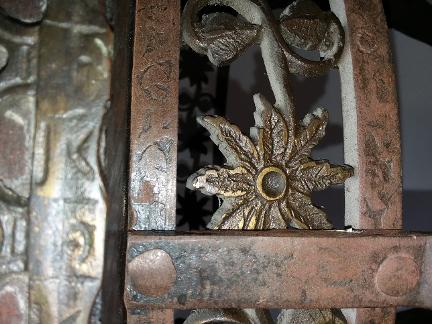 Section of a hand forged iron on a bronze table
17 TH Century French $3,400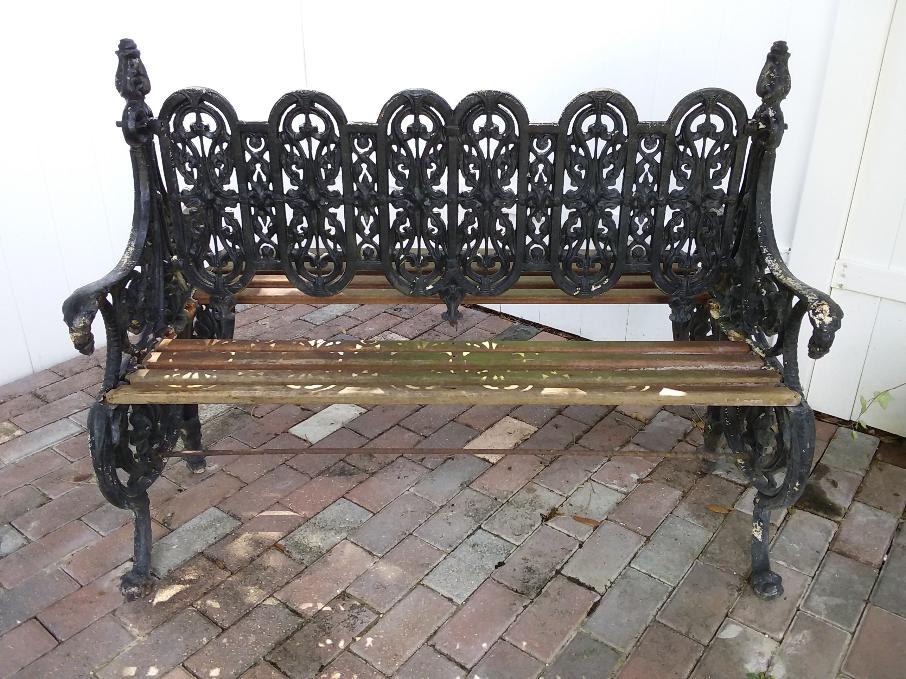 VICTORIAN, IRON, HEAVY CAST BENCH WITH MAHOGANY WOOD SLATS AT SEAT $ 2,850.00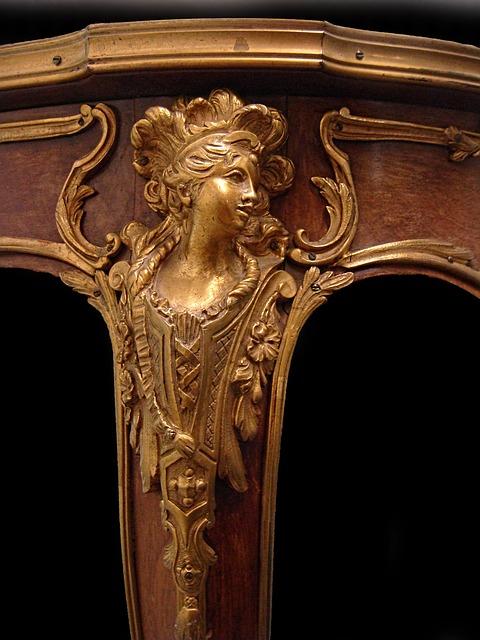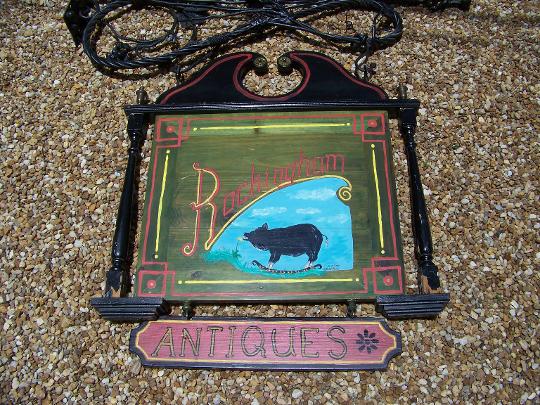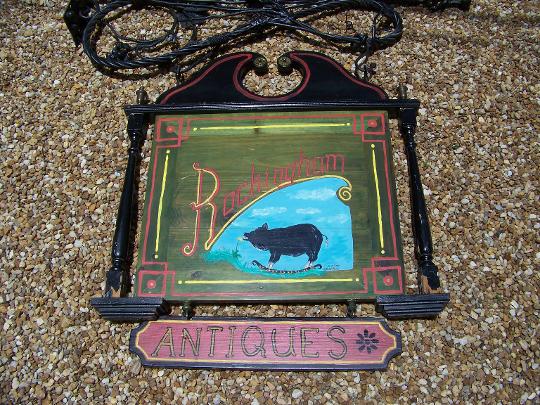 © Copyright ROCKINGHAM ANTIQUES @ www.rockinghamantiques.com