What makes Rockingham Antiques unique
We specialize in the art of collecting all that inspires the knowledgeable collector.
ROCKINGHAM ANTIQUES PROVIDES FULL SERVICE REPAIR OF MOST ANTIQUES, AND CAN ASSIST CLIENTS IN DECIDING IF THE WORK SHOULD BE DONE, OR KEPT IN ITS ORIGINAL CONDITION. WE OFFER CLOCK REPAIR WORK, WOOD REPAIRS, FINISH REPAIRS, PORCELAIN, GILD WORK, ART AND PAINTINGS, FRAMES, METAL WORK, MECHANICAL PART REPAIRS, AND MANY OTHERS.
Our experience and ability to understand the fine detail, and craftsmanship, of art,, antiques, antiquities, and artifacts,made by artisans from all over the world, through centuries of change, and historical significance, helps us deliver high quality service, and product to those who also understand the value of investing in creations of the past.
WE HAVE A LARGE ASSORTMENT OF ART, FURNITURE, AND ALL TYPES OF COLLECTIBLES. IF THERE IS ANYTHING YOU REQUEST INTERESTED IN, AND DO NOT SEE, WE MAY STILL HAVE IT IN OUR WAREHOUSES.
PLEASE CALL US AT (941) 320-9125

BETWEEN 9:00 AM TO 4:00 PM EASTERN TIME, AND PROVIDE US WITH A DETAILED DESCRIPTION OF ITEMS OF INTEREST, OR GO TO THE

CONTACT

US

SECTION OF OUR WEBPAGE FOR SERVICE AND LOCATIONS.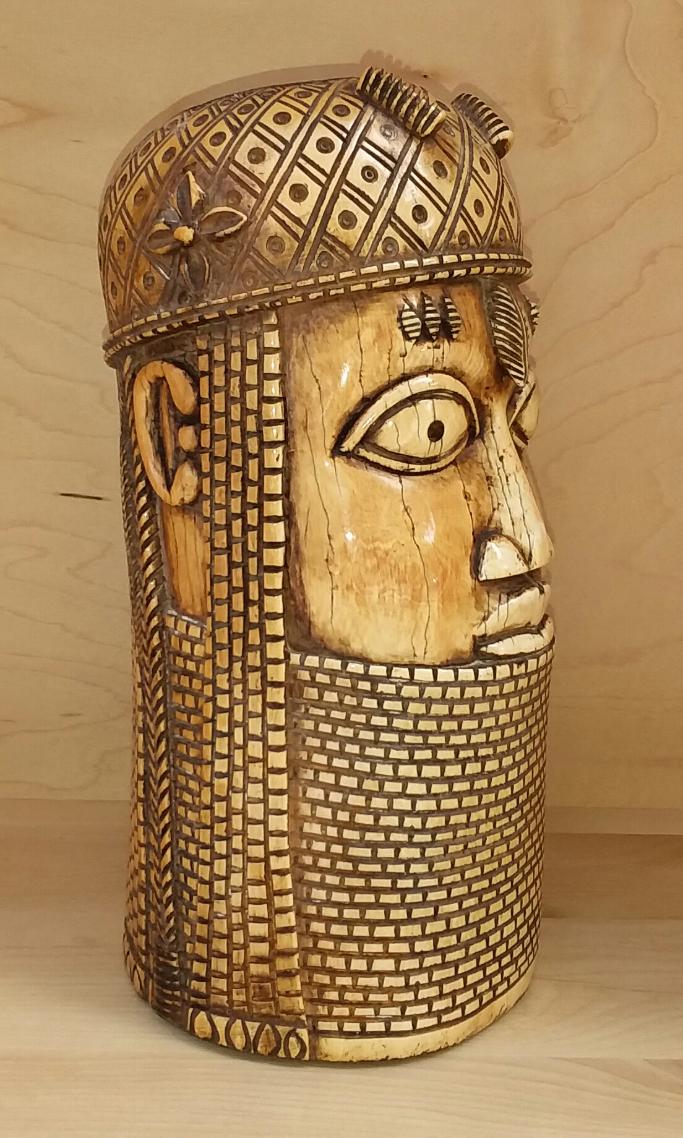 HEAD OF OBA, BENIN KINGDOM, AFRICA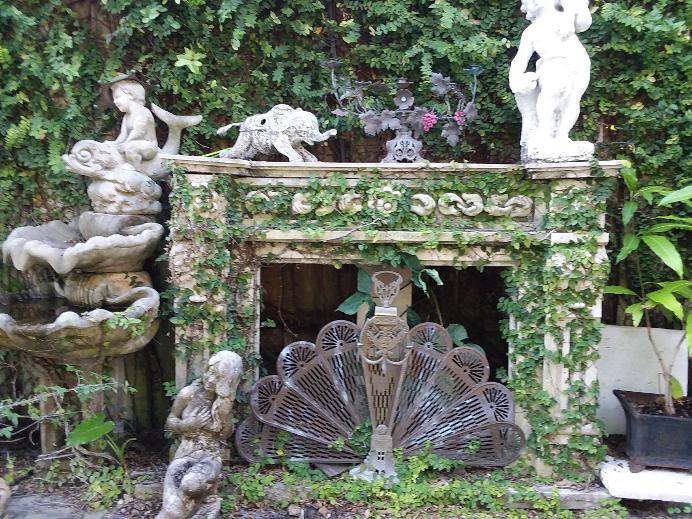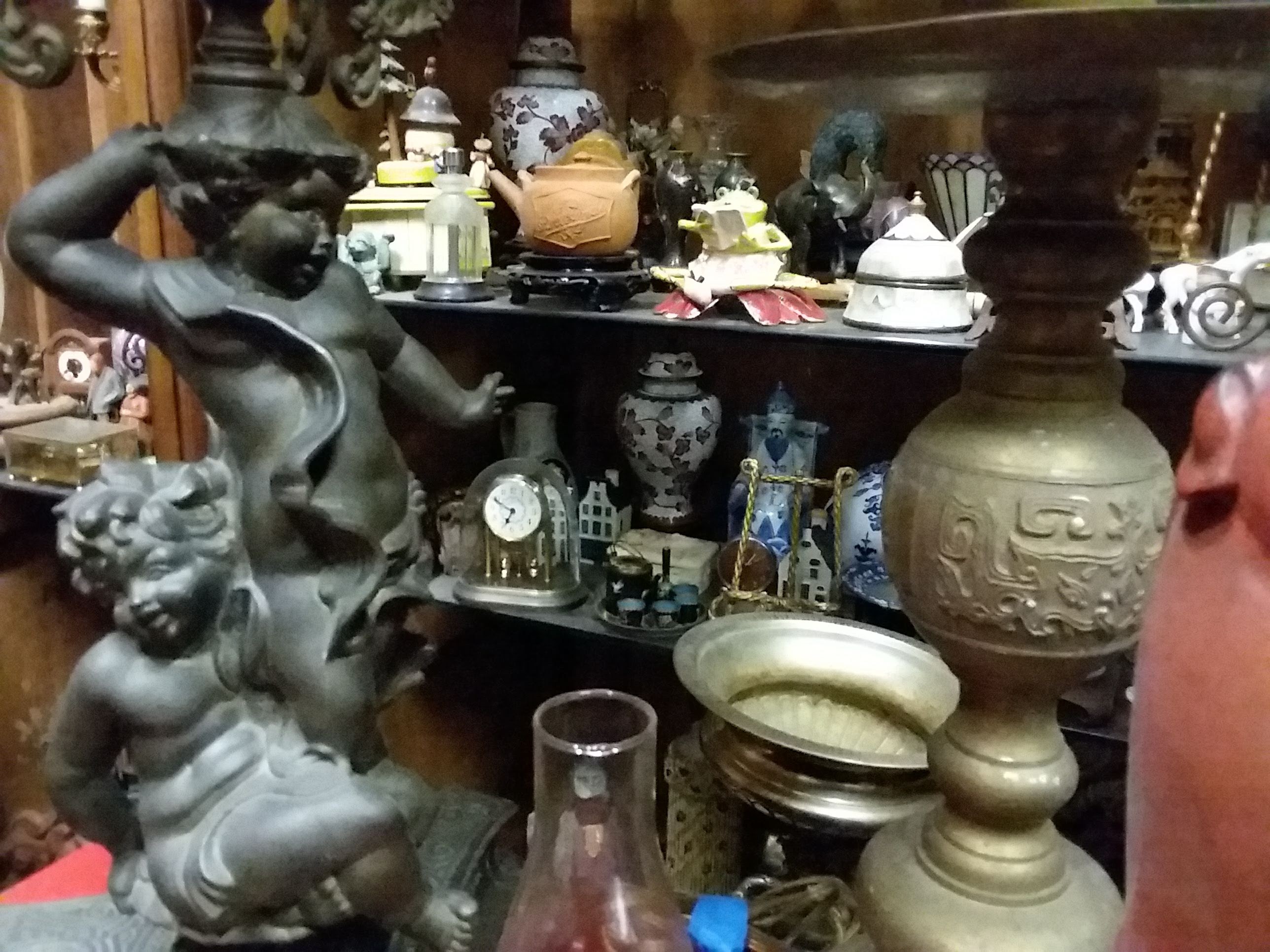 STERLING SILVER ALL PERIODS. SILVER PLATE. SILVER GUILD. ALL TYPES CANDLESTICKS, GILDED BRONZE, & BRASS CARD CASES, TEA CADDIES, MUSIC BOXES, ETC. COLLECTABLES, CAR MASCOTS, MEDALS & PINS
COLLECTABLE COINS IN SILVER & GOLD
AMERICAN, ENGLISH, IRISH, GERMAN, SPANISH, ETC.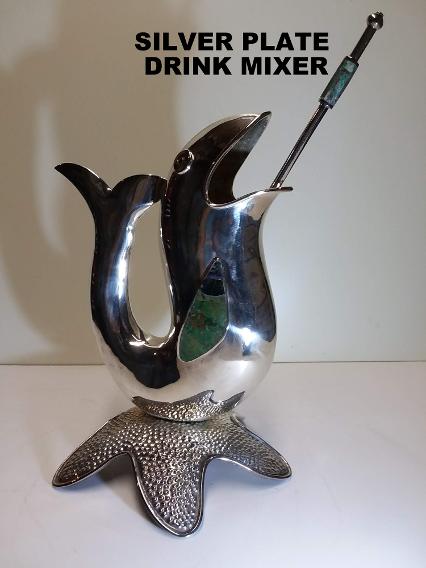 DIFFERENT TYPES OF SILVER ITEMS VINTAGE, RARE,& COLLECTABLE, CAN BE FOUND ON THIS PAGE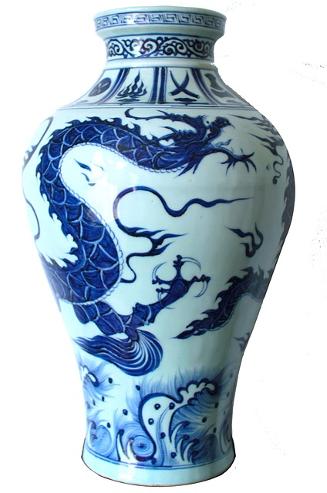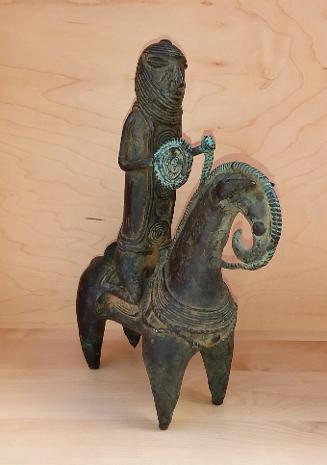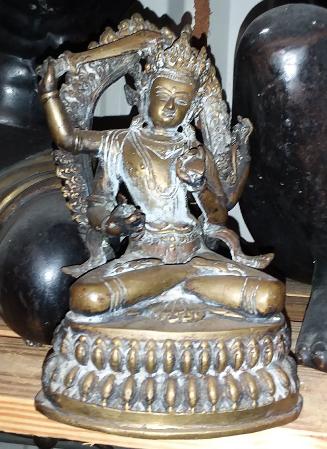 ANTIQUES THAT HAVE BEEN RECENTLY PURCHASED, OR HAVE BEEN OUT OF THE PUBLIC EYE FOR MANY YEARS.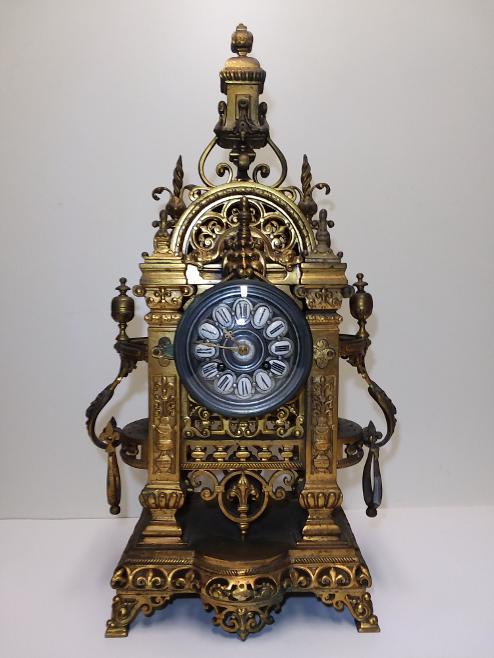 WANTED!
CLOCKS OF VALUE ALL MAKERS, ALL YEARS
WE ALSO OFFER REPAIR SERVICE TO ALL CLOCKS, FOREIGN AND DOMESTIC
AMERICAN :
SETH THOMAS
E. N. WELCH
ANSONIA
GILBERT
TERRY ELLIS
TIFFANY
WILLARD
OTHERS
TYPES OF CLOCKS:
BRACKET CLOCKS
TALLCASE CLOCKS
LOUIS XV BOULLE
EMPIRE ORMOLU
NEO-CLASICAL CLOCKS
PORCELAIN CLOCKS
GILT BRONZE FIGURAL
BLACK FOREST
LANTERN CLOCKS
CARRIAGE CLOCKS
SKELETON CLOCKS
ART DECO
ART NEUVEO
GILT BRONZE CARTEL
TAVERN CLOCKS
REGULATORS
OTHER
FORIEGN :
ENGLISH BRACKET CLOCKS AND TALLCASE CLOCKS
FRENCH REGULATER CLOCKS AND CARRIAGE CLOCKS
GERMAN BLACK FOREST CLOCKS, CUCKOO AND SHELF CLOCKS, TALLCASE CLOCKS
SWISS CLOCKS
AUSTRIAN VIENNA GRAND SONNERIE
OTHER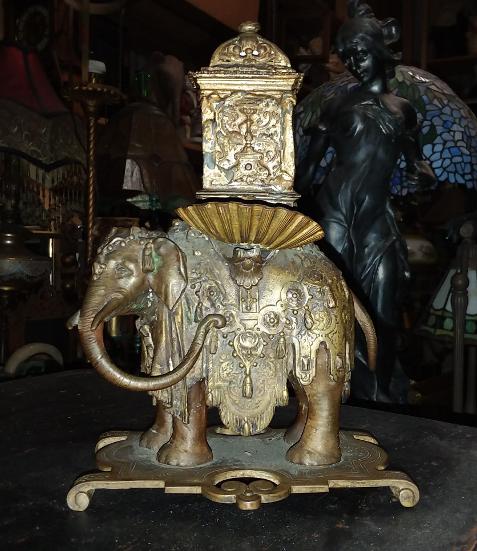 FURNITURE / PORCELAIN / WOOD / IVORY / ART / METAL & BRONZE CENSERS / LACQUER WARE/ CINNEBAR / CLOISONNE / NETSUKES, AND ALL OTHER RELATED CHINESE, AND JAPANESE ANTIQUES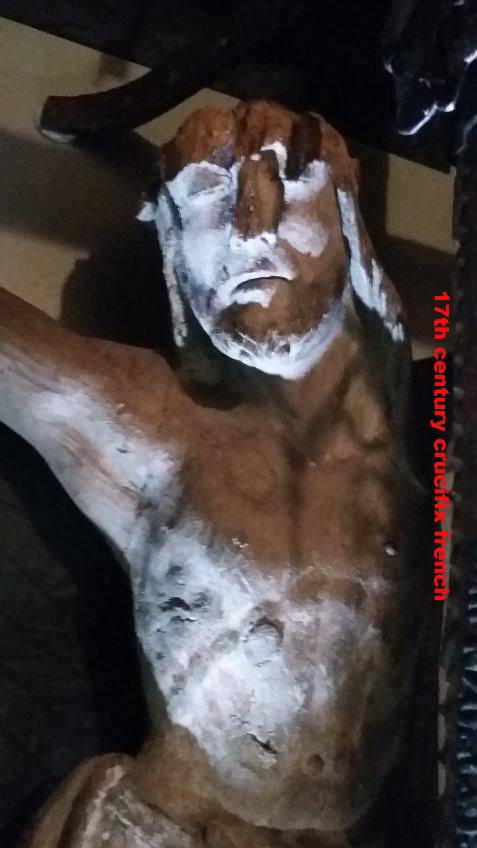 OLD MASTER PAINTINGS
FRENCH PAINTINGS
RELIGIOUS PAINTINGS
MUSEUM QUALITY ART
CARVED WOOD STATUES
METAL AND IRON ART
STAINED GLASS WINDOWS
MIDEVIL ART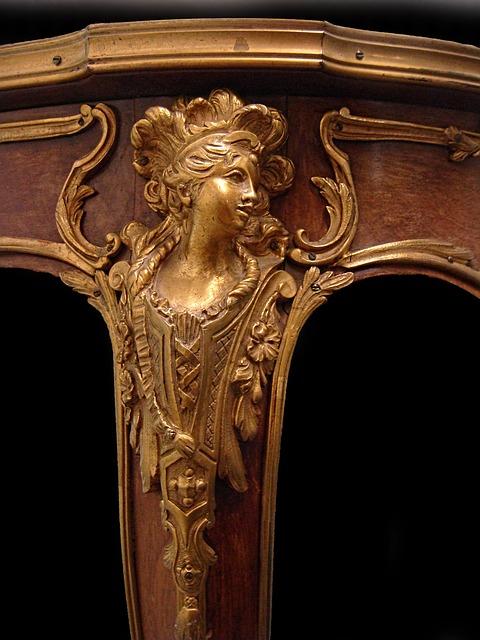 Chairs / Tables / Chests / Boxes / Carved pieces / Mirrors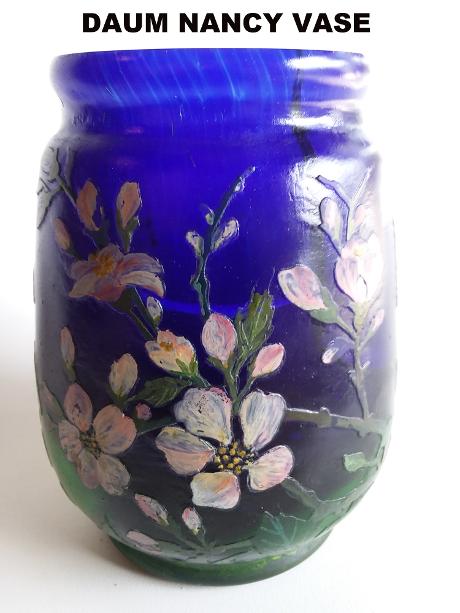 PORCELAIN
TIFFANY
MEISSEN
DELFTWARE
ROYAL COPENHAGEN
BOW
CHELSEA
DERBY
SEVRES
MAJOLICA
OTHER
POTTERY
MARTIN BROTHERS
MINTON
MOORCROFT
NEWCOMB
ROYAL DUX
WEDGWOOD
WELLER
WEMYSS
OTHER
GLASS & CRYSTAL
TIFFANY
LALIQUE
GALLE
DAUM
LOETZ
OTHER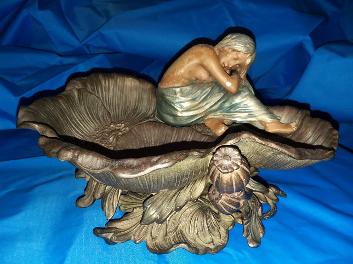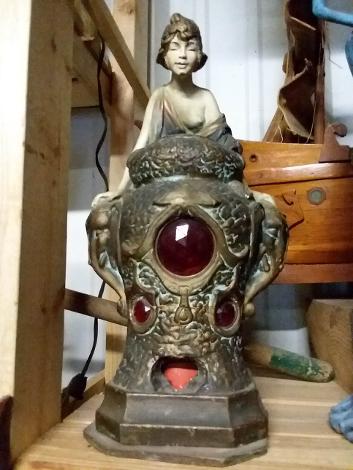 Rare Chalkware Statue, incence burner lamp, Art Nouveau.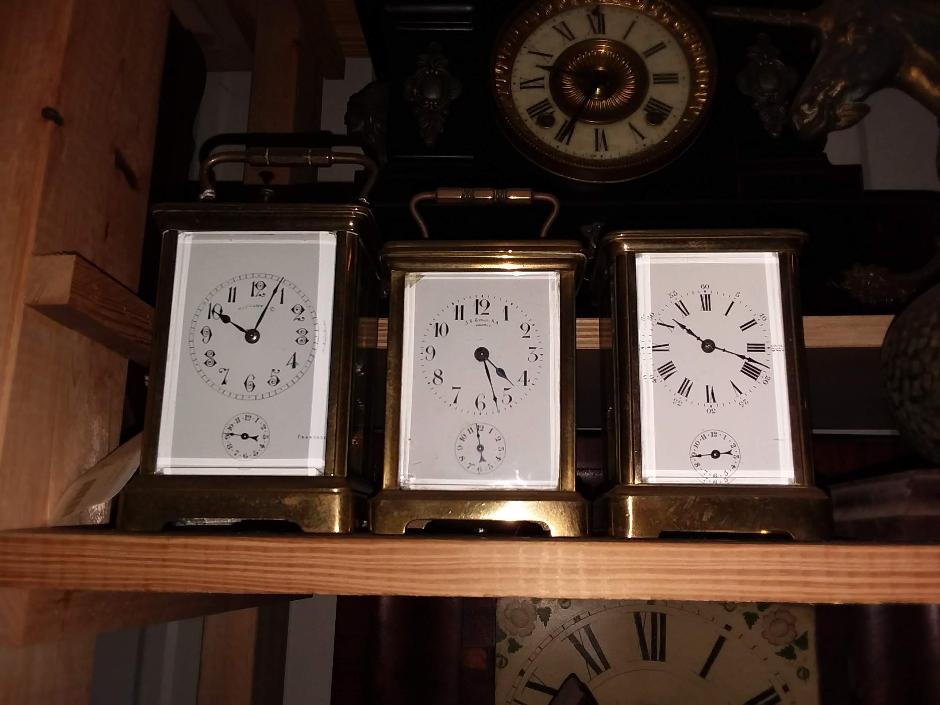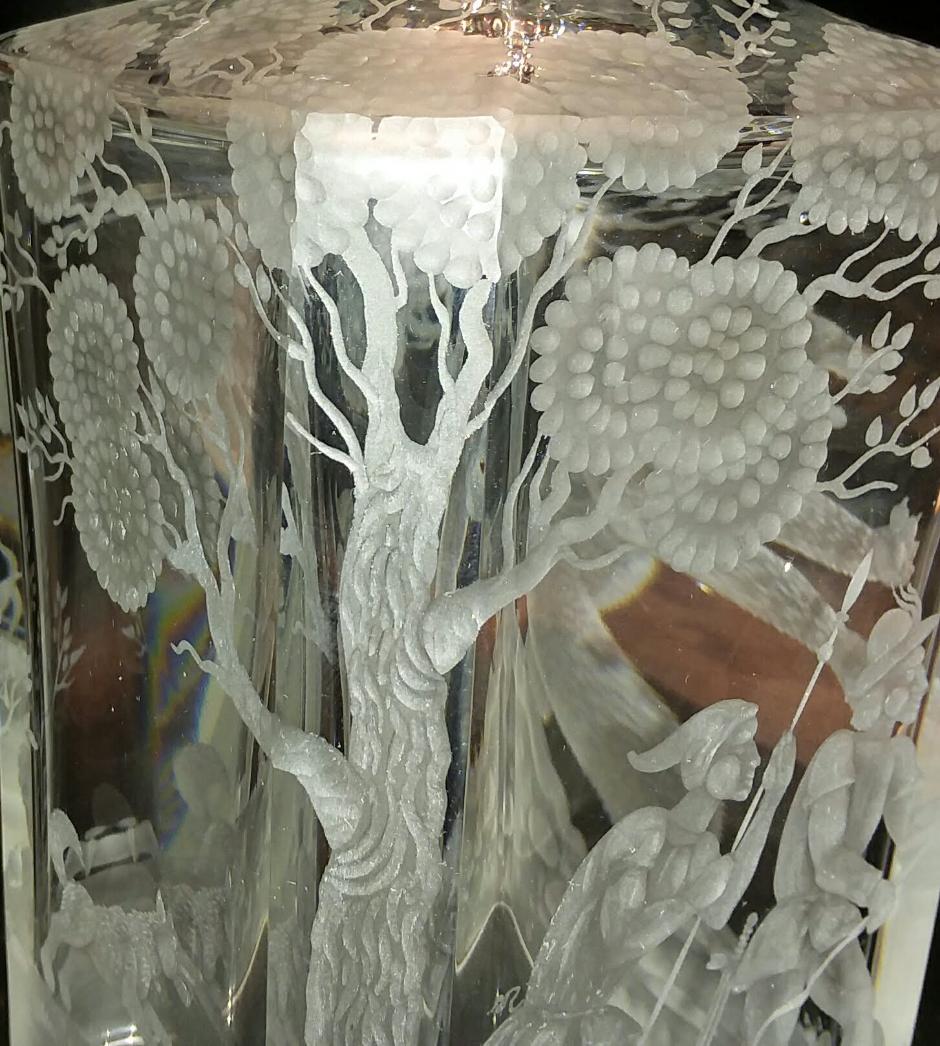 CRYSTAL ENGRAVED DECANTER BOTTLE.
$ 1,475.00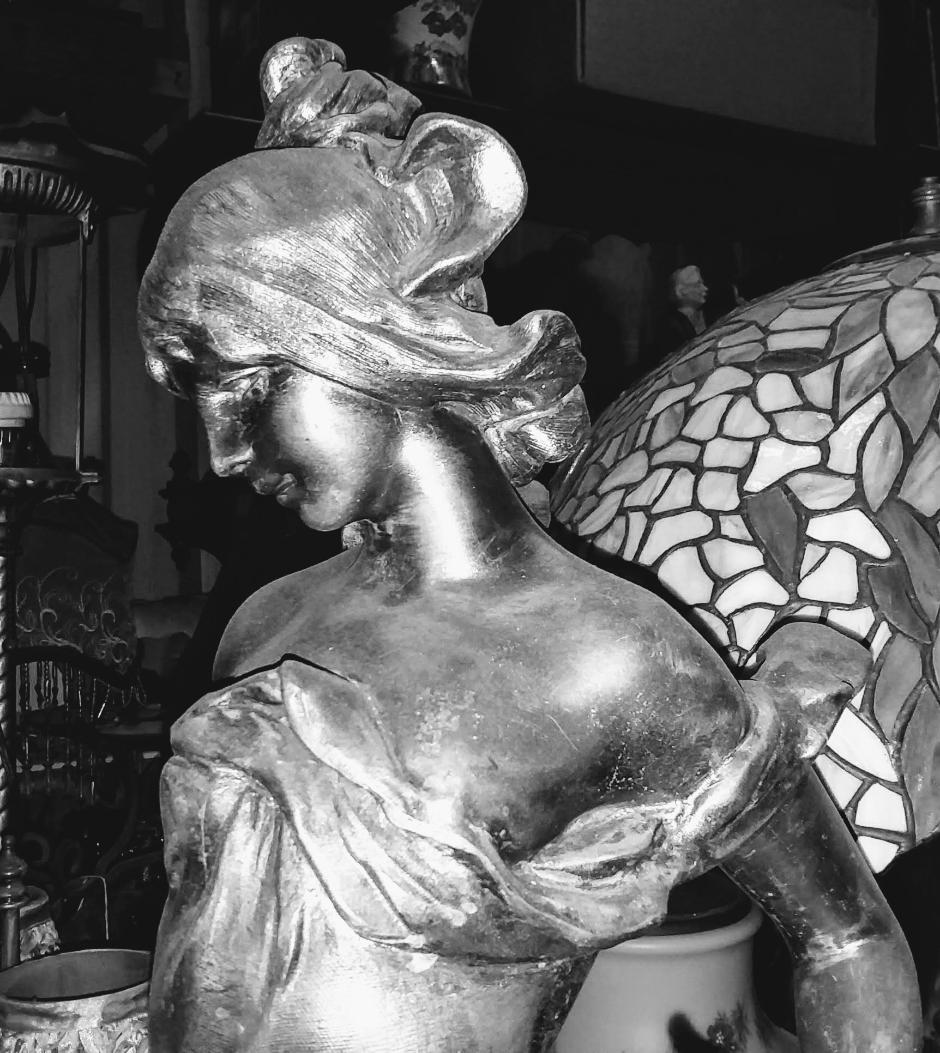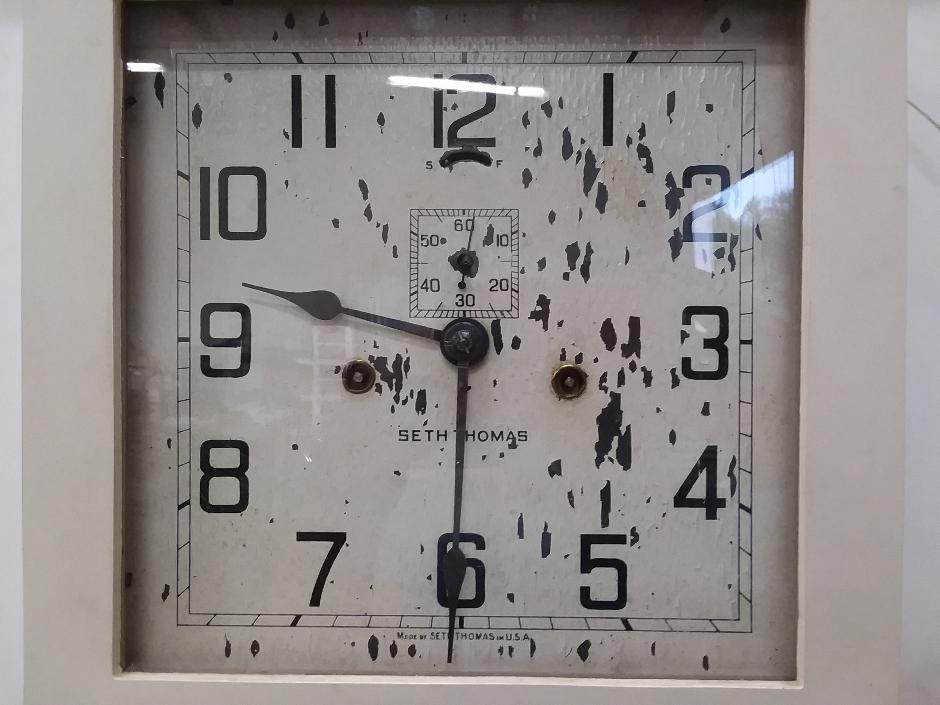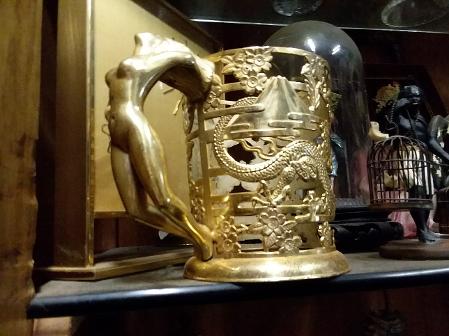 Gold plated beverage server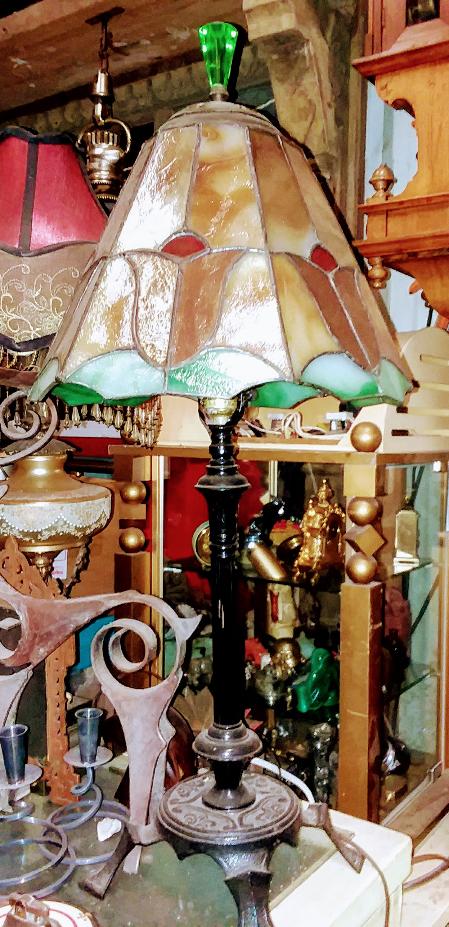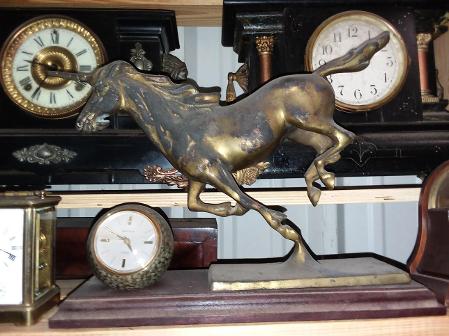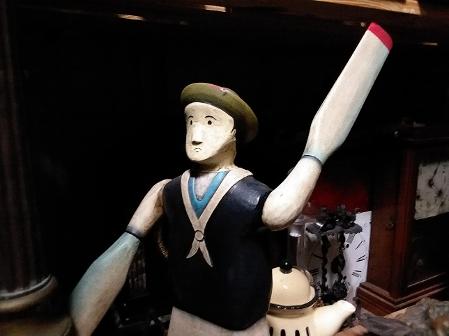 Our Goal:
To provide high quality, unique, hard to find Antiques and services related to the industry of Antiques, Artwork, and items of significant importance to the collectors of Fine Art.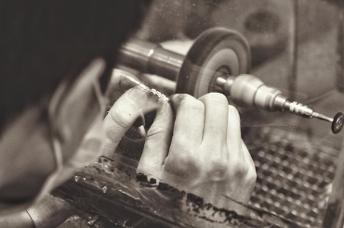 CLOCK REPAIR
40+ years in woodworking, repairing furniture, touch-up repairs, and the knowledge of all types mechanical devices including (Clocks, Barometers, Measuring Devices, Telescopes, Microscopes, Music Boxes etc.) also materials including, Lacquers, Urethane, Metals, Glass, Wood, Porcelain, Photo Restoration as well as Painting Restoration. We also restore gold leaf Frames and can create carved replacement, or mold injection parts for all substrates, metal, plastic, wood, bronze, porcelain, etc.
WORK HISTORY
ART INSTITUTE: DISPLAY CASES FIELD MUSEUM: DISPLAY CASES TRINITY YACHTS, WESTSHIP YACHTS, LAZZARA YACHTS, CUSTOM INTEROIRS AND FURNITURE, HIGH END FURNITURE AND DISPLAY CASES FOR RESIDENTIAL AS WELL AS COMMERCIAL APPLICATIONS. WORK IN CHICAGO, MINNEAPOLIS, ST. PAUL, BOSTON, AND FLORIDA.
© Copyright ROCKINGHAM ANTIQUES /JRJ @ www.rockinghamantiques.com (941) 320-9125