ART, ARTIFACTS, & RELIGION
ALL CATEGORIES ANTIQUES ANTIQUITIES
(941) 320-9125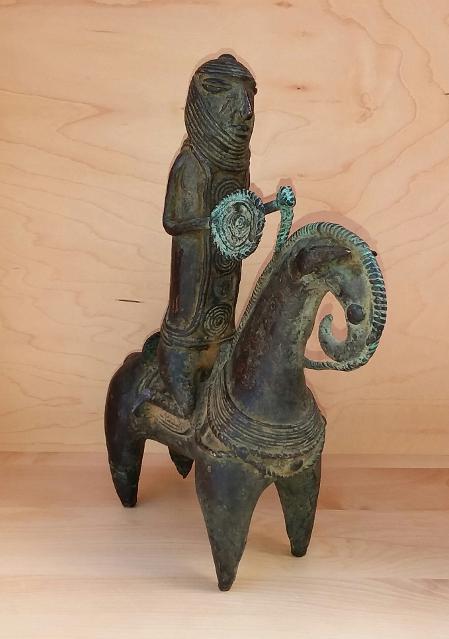 A RARE SOLDIER ON HORSE FROM AFRICA, VERY PRIMATIVE IN STYLE. REQUEST FOR PRICE BY EMAIL OR PHONE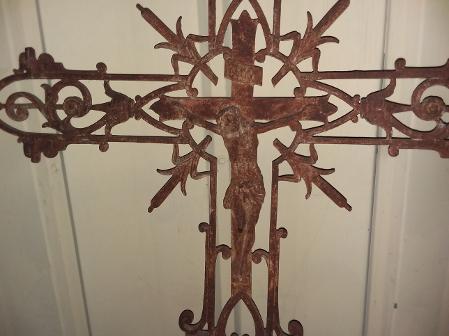 A FRENCH IRON CAST CROSS 58" TALL, 85 LBS. JESUS AT THE CENTER AND TWO ANGELS PRAYING AT THE BASE. FINE DETAIL THROUGHOUT, ONE OF THE FINER EXAMPLES I HAVE SEEN.
PAINTING, OIL ON CANVAS BY: WIILLIAM PICKNELL
$ 75,000.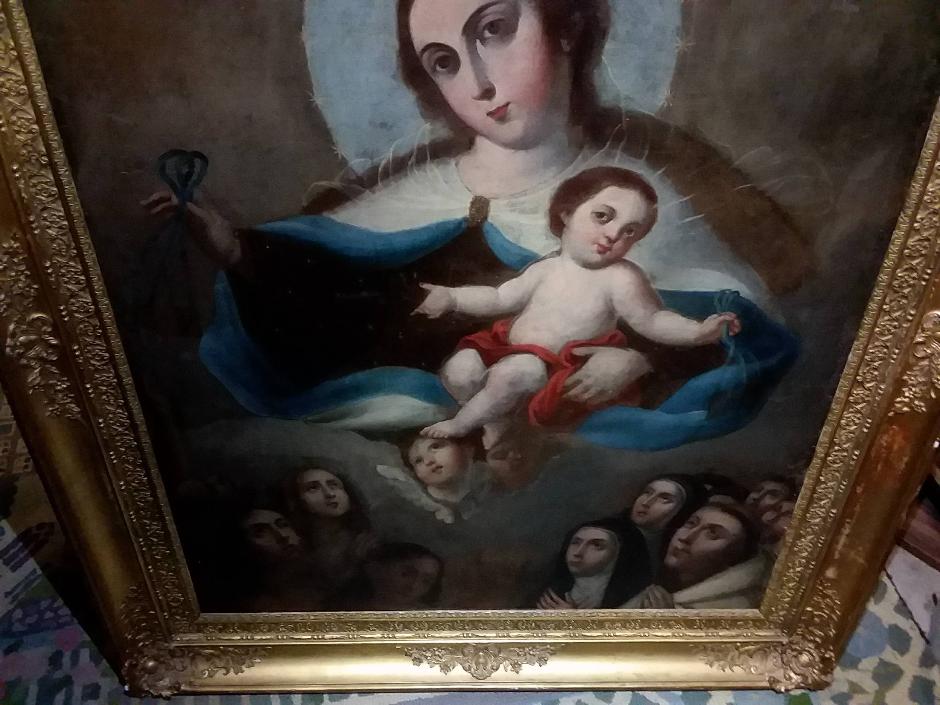 OIL ON CANVAS PAINTING OF OUR LADY OF MOUNT CARMEL, 17TH CENTURY REMOUNTED AND RESTREACHED SET INTO ORIGINAL GILDED FRAME BY PROFESIONAL ARTIST, $ 46,000.
ART, ARTIFACTS, & RELIGIOUS

THIS SECTION YOU WILL FIND PAINTINGS, OBJECTS OF
IMPORTANTS, RELIGIOUS ART, AND ARTIFACTS.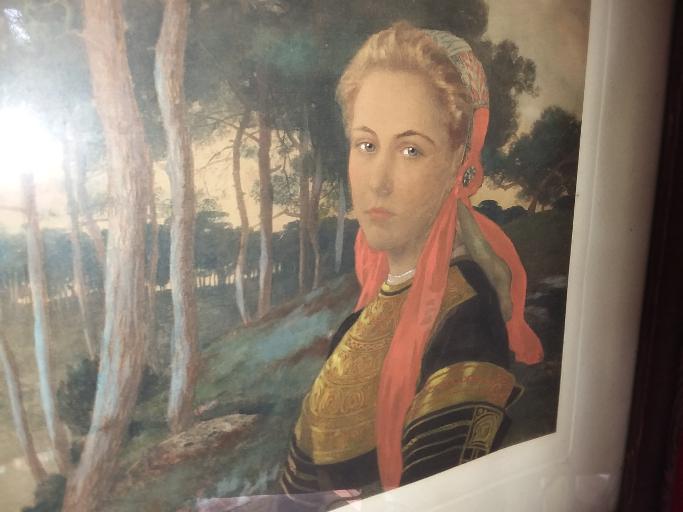 PAINTING ON SILK BY SONREL
$ 12,000.00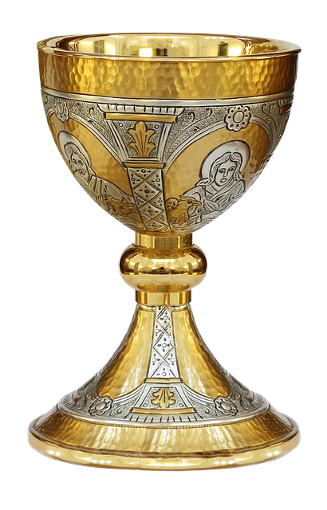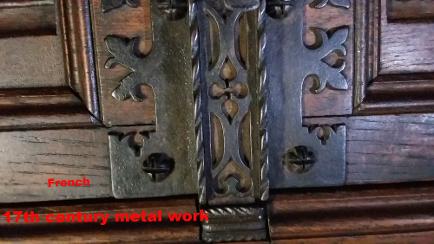 FRENCH TABERNACLE EARLY 1600's
THIS PIECE OF FURNITURE IS A CRAFTSMAN"S WORK OF ART, WITH INCREDIBLE FINE DETAIL IN THE CARVED QUARTER SAWN OAK. METAL WORK IS OF THE GOTHIC PERIOD AND THE FORGING MASTERFULLY CAPTURES THE QUALITY AND WORKMANSHIP OF A MASTER BLACKSMITH. CONDITION IS ALSO EXCELLENT WITH MINOR WEAR AS TO BE EXPECTED. FRAME JOINERY IS CONDUCTED WITH DOWEL PEGS TO FURTHER DICTATE ITS AGE. THIS TABERNACLE WAS IN THE PRESENCE OF A MONASTERY IN FRANCE.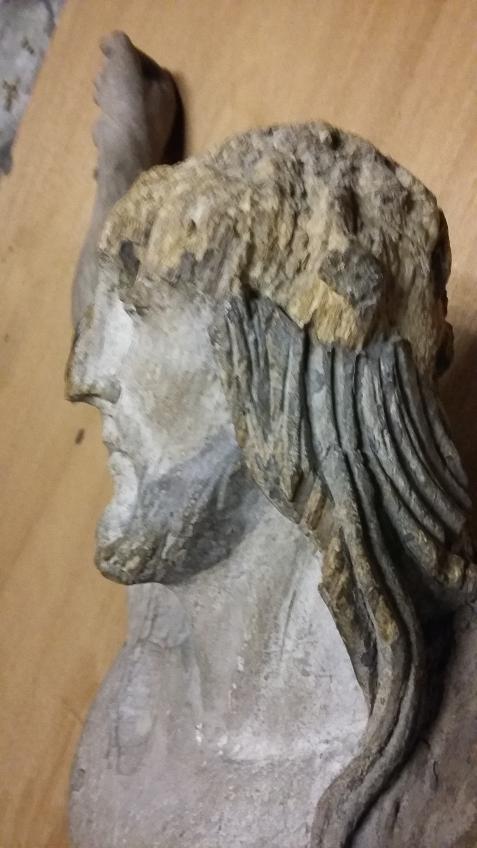 17 TH CENTURY CRUCIFIX
FRENCH CRUCIFIX CARVED FROM OAK WITH AGE TO SIGNIFY THE PAIN AND SUFFERING OF CHRIST. WHAT A PERFECT EXAMPLE OF WORLD HISTORY ATTRIBUTED TO A MAN CONSIDERED BYSCHOLARS AND BIBLICAL CHRISTIAN FOLLOWERS TO BE THE MOST INFLUENTIAL PERSON TO EVER WALK THE FACE OF THE EARTH.
PRICE $ 22,000.00 US currency SHIPPED ANYWHERE
(Shipping not included)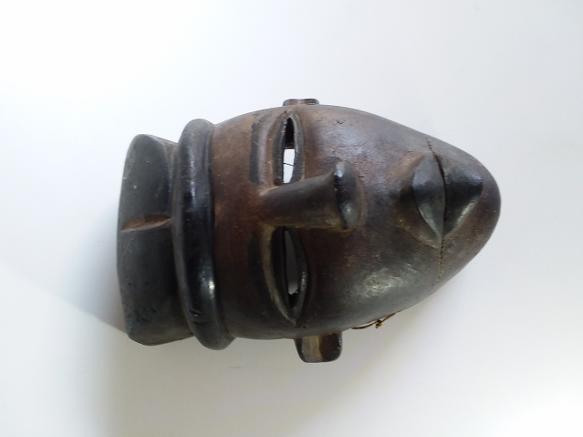 A WOOD TRIBAL MASK WITH HINGED LOWER JAW THAT SWINGS OPEN TO REVEAL INTERNAL STRAW TEETH.
PRE-COLUMBIAN ART, INUIT STONE CARVINGS, EARLY ROMAN ART, ARTIFACTS EARLY FROM BC/AD PERIOD
BRONZE, WOOD, STONE, GLASS, & OTHER RELATED MATERIALS.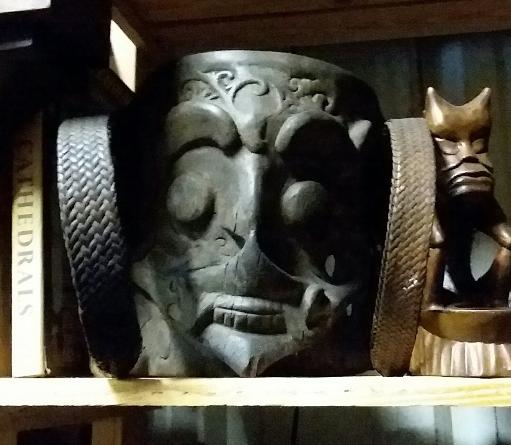 AFRICAN CARVED WOOD BACK PACK DESIGNED WITH A FACE TO WARD OFF PREDITORS SUCH AS LIONS. THIS METHOD OF DEFENCE GIVES PREYING ANIMALS A SENCE THAT THEY ARE BEING WATCHED AND ARE CAUTIONED FROM ATTACKING.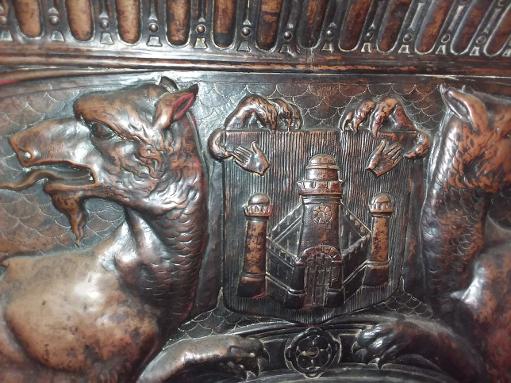 A COPPER FIREPLACE INSERT, PROBABLY GERMAN OR FLEMISH FROM MID 1800'S. $ 2,300.00
ROCKINGHAM ANTIQUES IS IN SEARCH OF ALL VINTAGE, OR ANCIENT, ART, SILVER, BRONZE, PORCELAIN, OLD CLOCKS, ETC. . WE ARE ALSO AVAILABLE TO SET UP A DIRECT LINK WITH A CERTIFIED AUCTION HOUSE WHICH WILL BRING THE MOST INCOME FOR YOUR VALUABLES. MOST PEOPLE DO NOT KNOW THAT THERE ARE MANY DIFFERENT AVENUES TO MARKETING AN ANTIQUE. THERE MAY BE A DIFFERENT APPROACH TO SELLING A STERLING SILVER COFFEE SET AS THERE WOULD BE FOR A 19TH CENTURY DINING TABLE. ALL THINGS MUST BE CONSIDERED INCLUDING HOW FAST THE PERSON SELLING AN ITEM IS WANTING THE RETURN FOR THEIR MONEY. IF WAITING A PERIOD LONGER BRINGS IN $2500. OR $6500. THIS COULD BE A DECIDING FACTOR IN CHOOSING ONE VERSES THE OTHER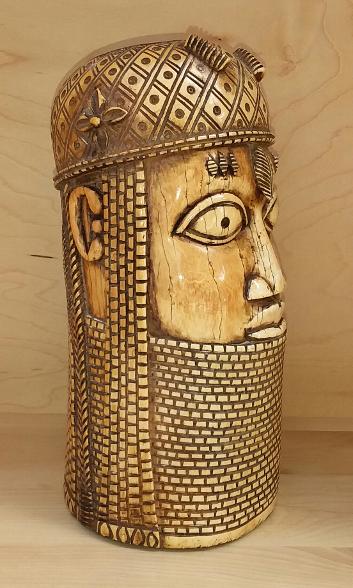 IVORY HEAD OF OBA, BENIN, KINGDOM OF AFRICA. 600 + YEARS OLD (RARE)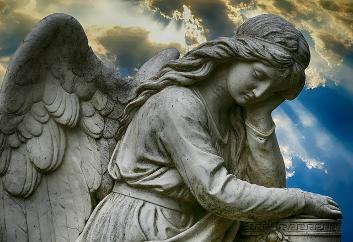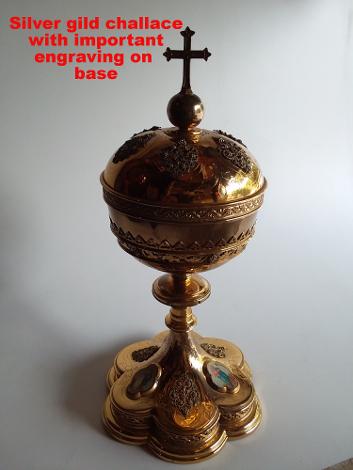 IMPORTANT SILVER GUILD CHALICE THOUGHT TO BE IN THE CHURCH SERVICE OF THE LATE PRESIDENT KENNEDY. THE LOWER BASE CONTAINS AN INSCRIBED INSERTED PLAQUE THAT READS:IN MEMORY OF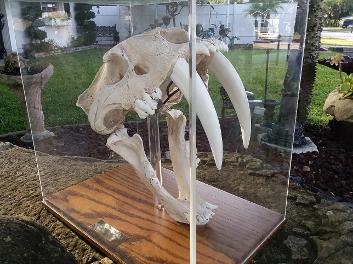 CASTING OFSABERTOOTH TIGER SKULL FROM MUSEUM, ACRYLIC CASE INCLUDED WITH BRASS DESCRIPTION PLATE. $ 850.00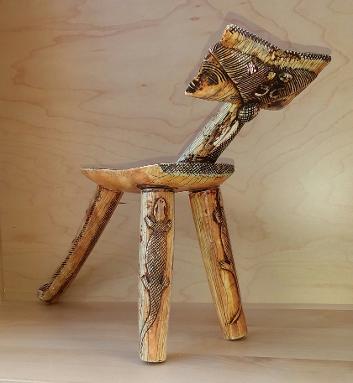 A 15TH CENTURY CEREMONIAL STAND OF CARED IVORY AFRICAN CONGO AREA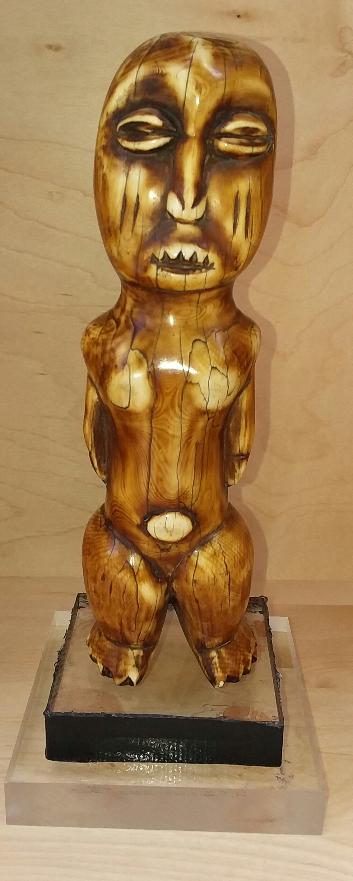 15th CENTURY AFRICAN CARVED IVORY LEGA MAN FROM PRIVATE COLLECTION
OTHER SERVICES PROVIDED BY US: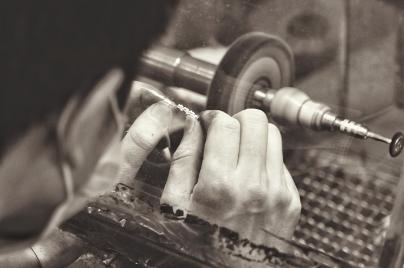 FURNITURE & CLOCK REPAIR
Our experience of 40+ years in woodworking, touch-up, and the knowledge of all types mechanical devices (Clocks, Barometers, Measuring Devices, Telescopes, Microscopes, Music Boxes ETC.)
ESTATE LIQUIDATION PLANNING
BUYING OF ART AND ANTIQUES

REFERRALS TO CLIENTS, FOR CLIENTS

INSURANCE APPRAISALS


CONSIGNMENTS AT OUR DISCRETION

EVALUATION OF ESTATE LIQUIDATING

ASSIST IN AUCTION ESTATE PLANNING

APPRAISAL (SINGLE ITEM OR WHOLE HOUSE)

SEARCH HISTORY ON ART & ANTIQUES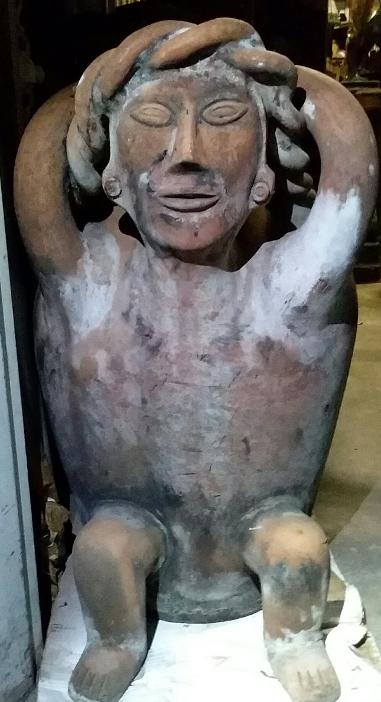 A LARGE TERACOTA FIGURAL VASE
$ 775.00
Sales by Appointment:
At this time we are open to the public by appointment only!
Call : (941) 320-9125 ask for Joel

REPAIR AND RESTORATION WORK
ALL TYPES CLOCKS RESTORED CASE AND MOVEMENTS

BAROMETERS AND SCIENTIFIC INSTRUMENTS RESTORED

FURNITURE RESTORATION ALL PHASES

ARTWORK, GILDED FRAME RESTORATION

GLASS AND PORCELAIN RESTORATION

JEWELRY AND WATCH REPAIR

METAL WORK ALL TYPES REPAIR/RESTORED

STONE, MARBLE, STATUARY REPAIR/RESTORATION
© Copyright ROCKINGHAM ANTIQUES /JRJ @ www.rockinghamantiques.com