ARCHIVES
RECENTLY SOLD ITEMS

OUR PRIVATE COLLECTION
RESTORATION WORK IN PROGRESS
RESTORATION WORK FOR CLIENTS
RESEARCH ON ANTIQUES
CONSIGNING YOUR ART AND ANTIQUES
OUR PRIVATE COLLECTION
photos will be shown in this sectipon
PROJECTS IN PROGRESS
There will be a complete ongoing and updated list of all work in progress and future projects in this section.
LARGE CUCKOO BLACK FOREST CLOCK (COMPLETE RESTORATION BELLOWS, WOOD DAMAGE, REPAIR ON MECHANICAL PARTS, CHAIN REPAIR, BIRD REPAIR LOSS OF COLOR ETC.

64" TALL SETH THOMAS REGULATOR RARE LIGHTHOUSE CLOCK

WITH SECOND MOVEMENT PENDULUM ETC. (THIS CLOCK APPEARS TO BE IN GOOD WORKING CONDITION AND ALL ORIGINAL. NEEDS MINOR TOUCH UPS TO CASE AND THIS CLOCK IS A BEAUTY FOR A SPECIAL HOME.

RARE DESK BY WELL KNOWN ENGLISH MAKER

( NEEDS COMPLETE OVERALL REPAIRS TO LEGS, VERTICAL FRAMES AT SEATING, SOME SURFACE FINISH ISSUES, STRINGING IN SEVERAL LOCATIONS NEEDS REPLACE OR REPAIR, TOP LEATHER NEEDS NEW COATING OTHERWISE IN GOOD CONDITION FOR AGE. THIS WILL BE A TRUE TREASURE WHEN IT IS COMPLETE. (FIT FOR A MUSEUM).
LOUIS XVIII DESK OF THE PERIOD, RARE PIECE NEEDS TOTAL RESTORE TO ALL AREAS, SOME DAMAGES AND LOSS TO TWO LEGS, LOOSE JOINTS AT STRETCHER FRAME AND SOME UPPER JOINERY, OVERALL THOUGH IN GOOD PHYSICAL CONDITION FOR AGE. THIS IS A VERY RARE EXAMPLE WITH WONDERFUL DETAIL IN THE CARVINGS, IT WILL BE NICE TO SEE WHEN COMPLETED.

A MASSIVE PAIR OF BRONZE EXTERIOR WALL LANTERNS

FROM NEW ORLEANS.EXCELENT CONDITION.VERY LITTLE REPAIR WORK NEEDED. THE TWO LIGHTS ARE SET UP WITH GAS IGNITER ELEMENTS OF WHICH ONE IS IN NEED OF SERVICE OR REPLACE, OTHER THAN THAT THEY WILL BE FIT FOR SOME ELABORATE MANSION OR CASTLE.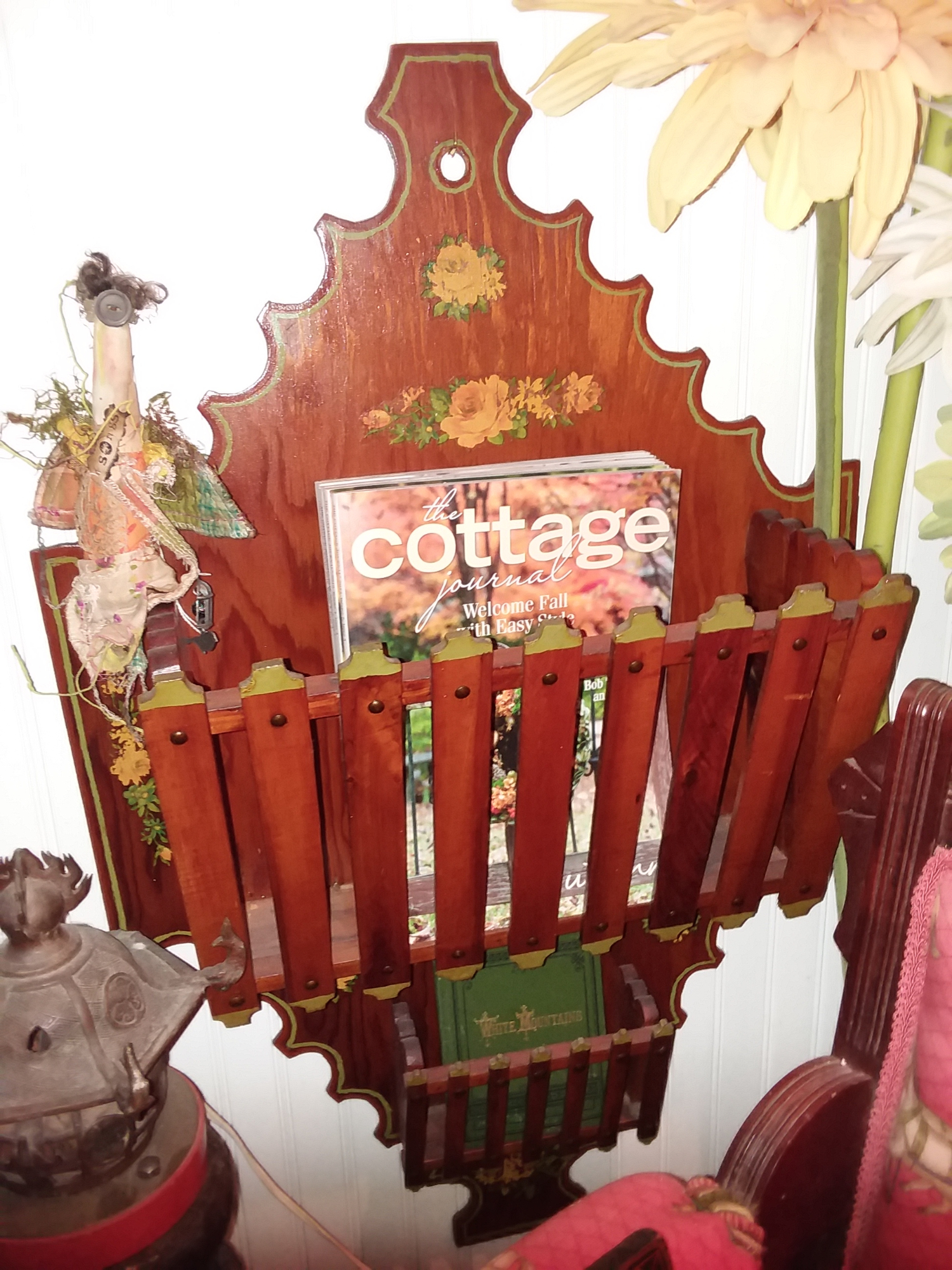 FRENCH MAGAZINE RACK WITH HAND PAINTED DESIGN AND TRIM DETAIL
SILVER AND METAL WARE
ALL NEWLY PURCHASED SILVER WILL BE PICTURED IN THIS LOCATION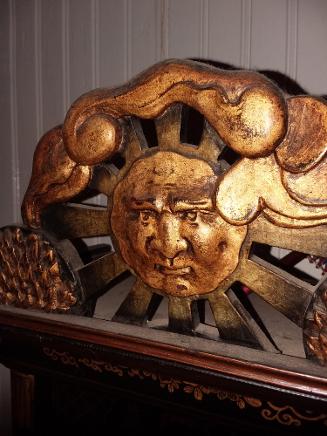 A CARVED GILDED WOOD PEDIMENT FROM AN EARLY AMERICAN CHINESE STYLE CLOCK. Early 1800s
19TH CENTURY MODEL SHIP $1,250.00
LISTED BELOW ARE THE MOST RECENT ADDITIONS TO OUR COLLECTION AND NEWEST PRODUCTS AVAILABLE FOR SALE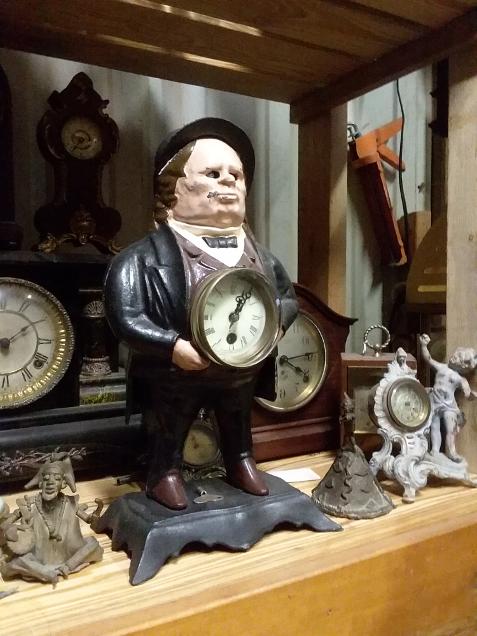 A BRADLEY HUBBARD BLINKING EYE CLOCK
$ 1450.00
A carved wood angel with glass inset eyes, appears old.
Size is approximately 20" wide x 24" tall
This statue will be listed for sale in the near future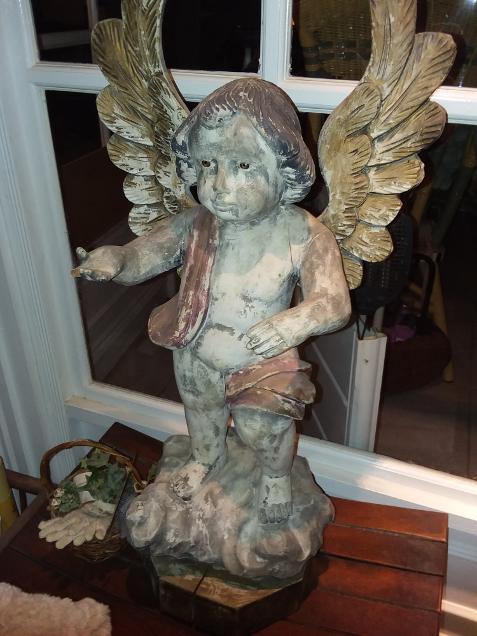 SPANISH CARVED ANGEL WITH RECESSED GLASS EYES $ 450.00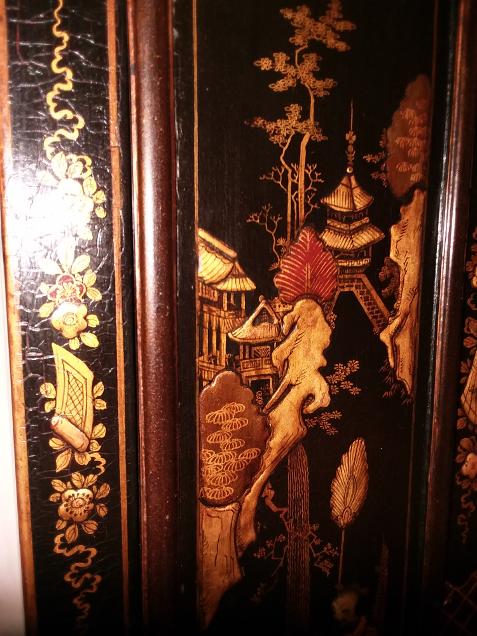 PAINTED TRIM ON CLOCK
NOT FOR SALE AT THIS TIME
Our Goal:
To provide high quality, unique, hard to find Antiques and services related to the industry of Antiques, Artwork, and items of significant importance to the collectors of Fine Art.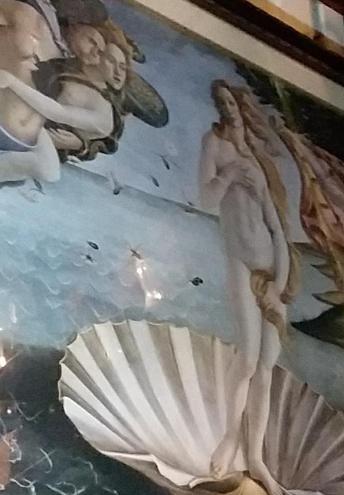 CLOCK REPAIR
WE FIX ALL TYPES OF CLOCKS :
TALL CASE CLOCKS, AMERICAN, ENGLISH FRENCH, GERMAN, TO NAME A FEW.
BASIC CLEANING, REPAIRS TO WOOD OR METAL, REPLACEMENT PARTS, FULL RESTORATION, OR CONSIGN TO SELL.
ESTATE LIQUIDATION PLANNING
BUYING OF ART AND ANTIQUES

REFERRALS TO CLIENTS, FOR CLIENTS

INSURANCE APPRAISALS EVALUATIONS

CONSIGNMENTS AT OUR DISCRETION

EVALUATION OF ESTATE LIQUIDATING

ASSIST IN AUCTION ESTATE PLANNING

APPRAISAL (SINGLE ITEM OR WHOLE HOUSE)

SEARCH HISTORY ON ART & ANTIQUES
© Copyright ROCKINGHAM ANTIQUES /JRJ @ www.rockinghamantiques.com (941) 320-9125