PORCELAIN POTTERY & GLASS
American / French/ English / German / CHINESE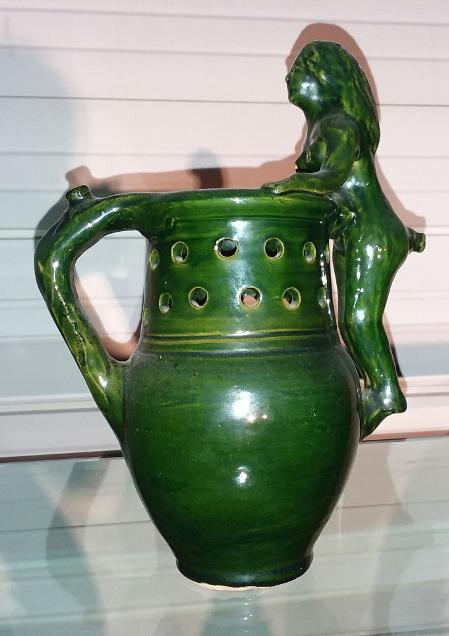 A rare green glazed pottery puzzel jug of a woman. The trick to these novelty drinking cup's, was for the individuals at gatherings to discover how to plug special holes throughout the vase to get liquid out sucking from another hole. The answer to this exotic piece, I will leave to imagination of the viewers. $ 650.00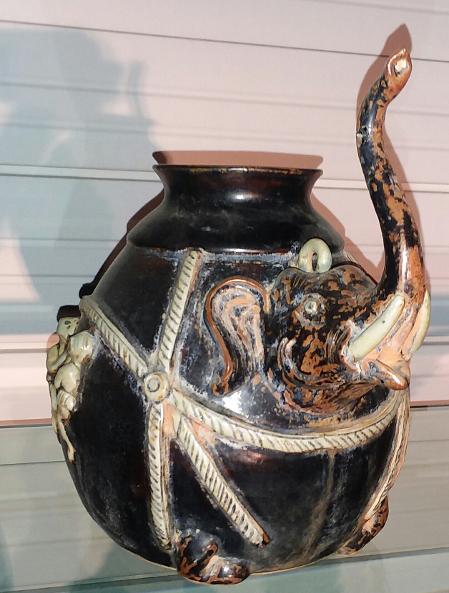 A WATER VESSEL IN THE FORM OF AN ELEPHANT WITH TWO RAISED FIGURES ON EACH SIDE. COLOR GLAZING IS NICE, SOME DAMAGE THAT WAS REPAIRED.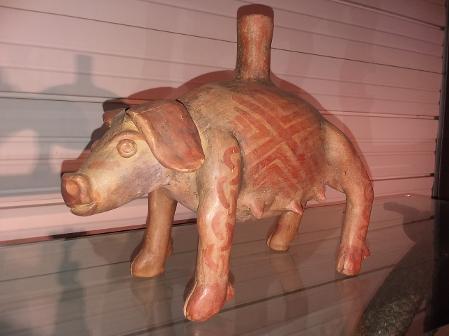 A PRE COLUMBIAN UNUSUAL SHAPED ANIMAL OF PIG LIKE FORM $ 475.00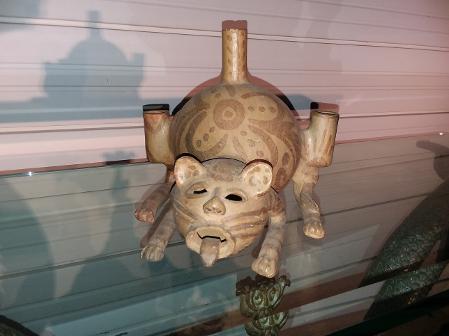 POTTERY FIGURE OF A CAT. $ 185.00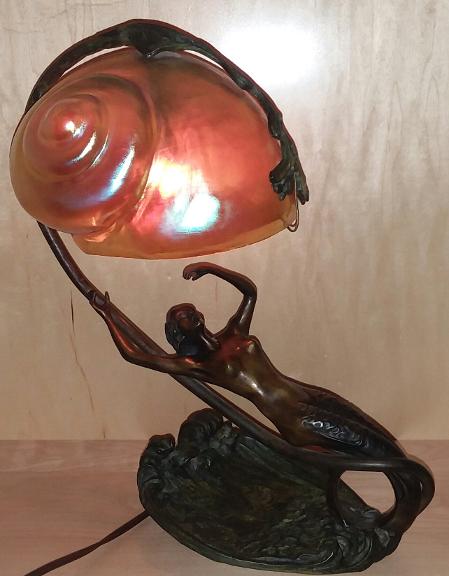 LAMP WITH IRIDESCENT GLASS SHADE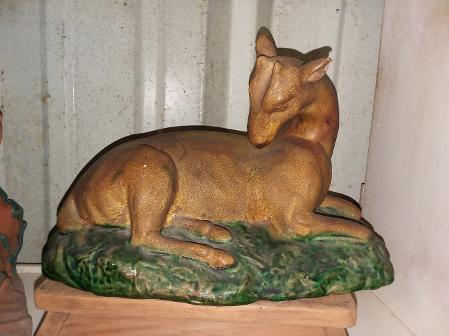 A CHALK WARE FIGURE OF A FAWN RESTING ON A GRASS BED. VERY OLD SHOWS CRACKLUR THROUGHOUT, WITH NICE DETAIL OF COLOR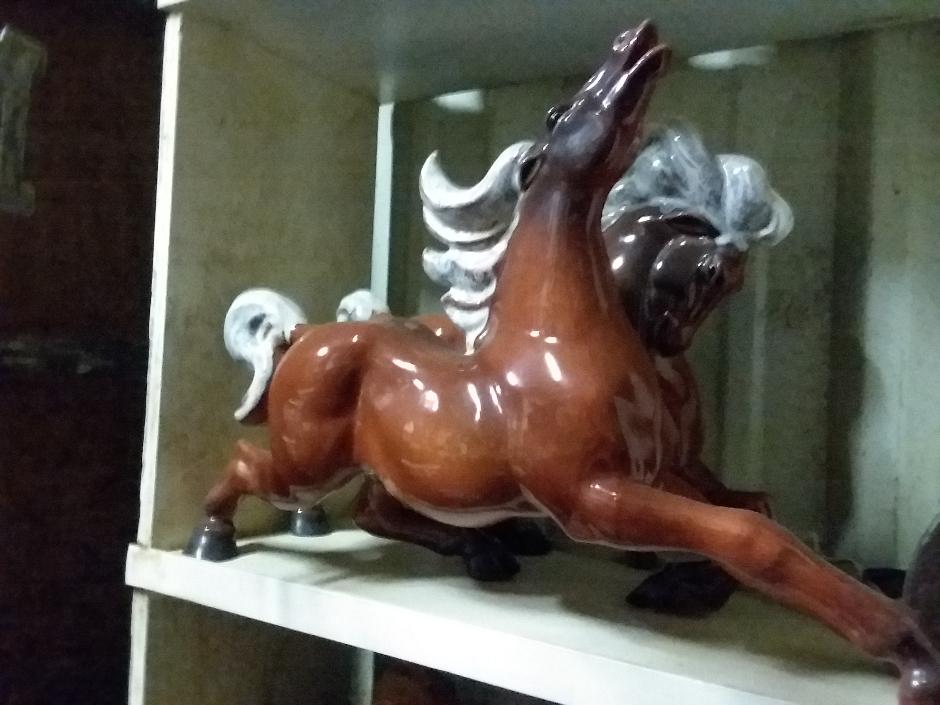 A SET OF MID CENTURY CERAMIC STALLION HORSES, MADE IN ITALY IN PRISTEN CONDITION, NO CHIPS OR CRACKS. VISABLE MARKINGS ON BOTH UNDERSIDE AT LOWER FRONT. $ 1,200. PAIR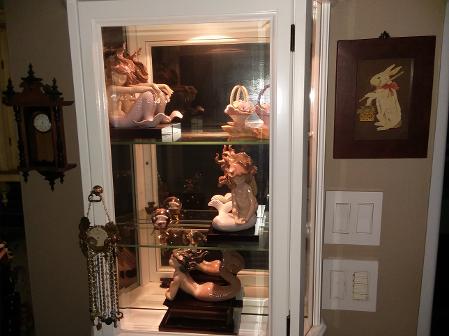 SET OF THREE LLADRO MERMAIDS ALL SIGNED BY THE COMPANY FOUNDERS DAUGHTER. ALL IN MINT CONDITION, NO LOSS OR DAMAGE. COMPLETE WITH BASES AND ORIGINAL BOXES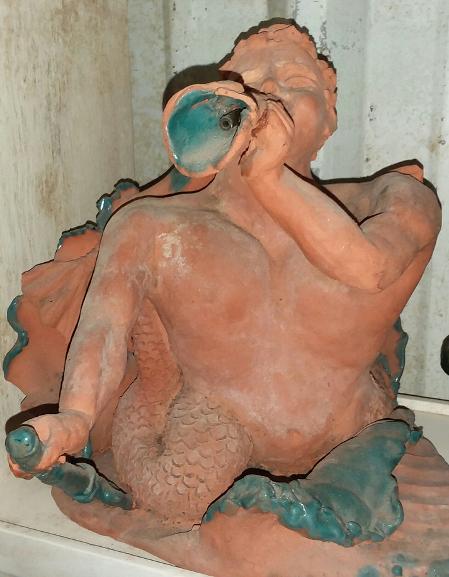 A CLAY FIRED, AND PARTIAL GLAZED FIGURE OF A MERMAN WITH SET UP WITH HORN FOUNTAIN. $ 475.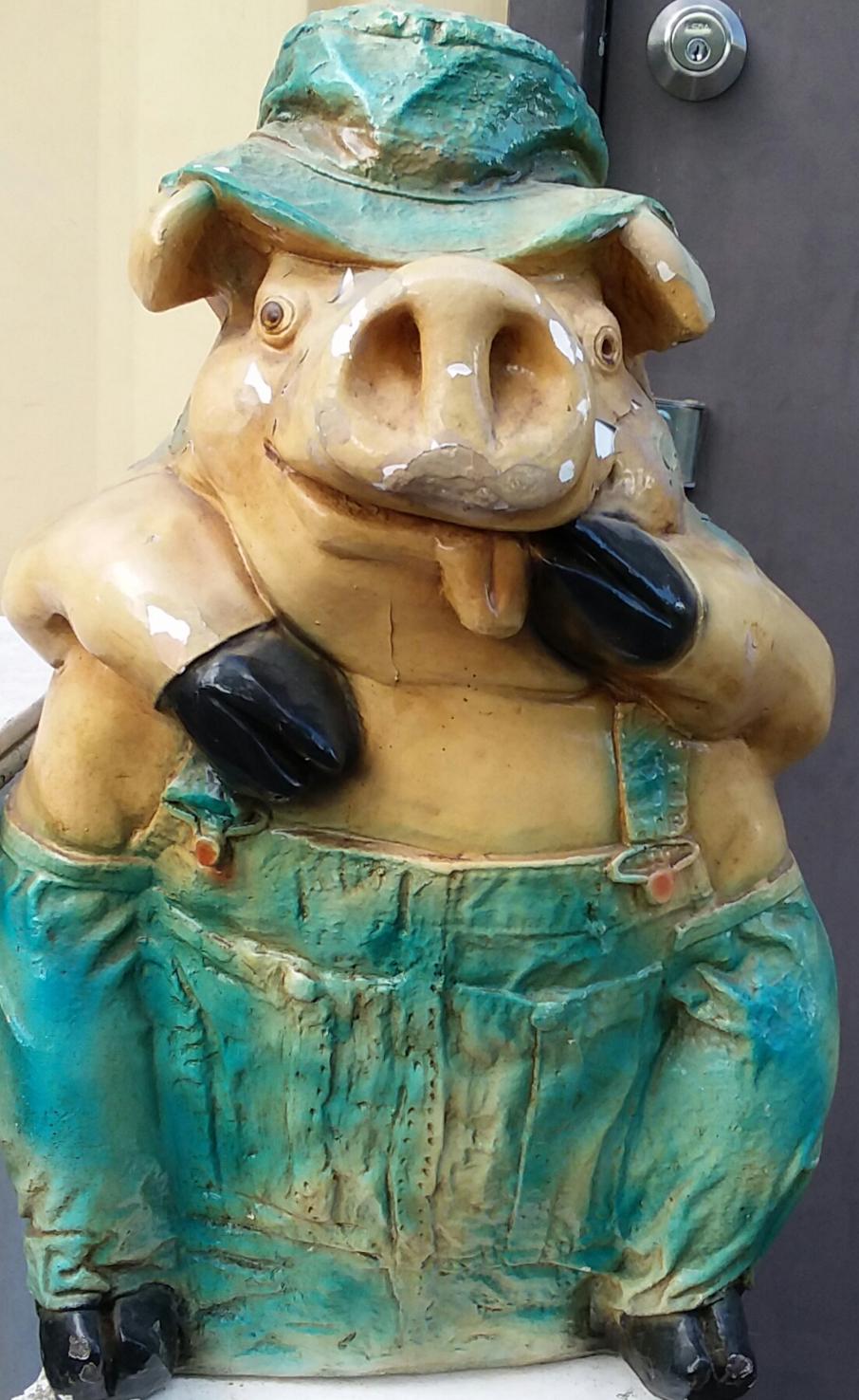 LARGE CHALK WARE PIG WEARING FARMERS GEANS $ 475.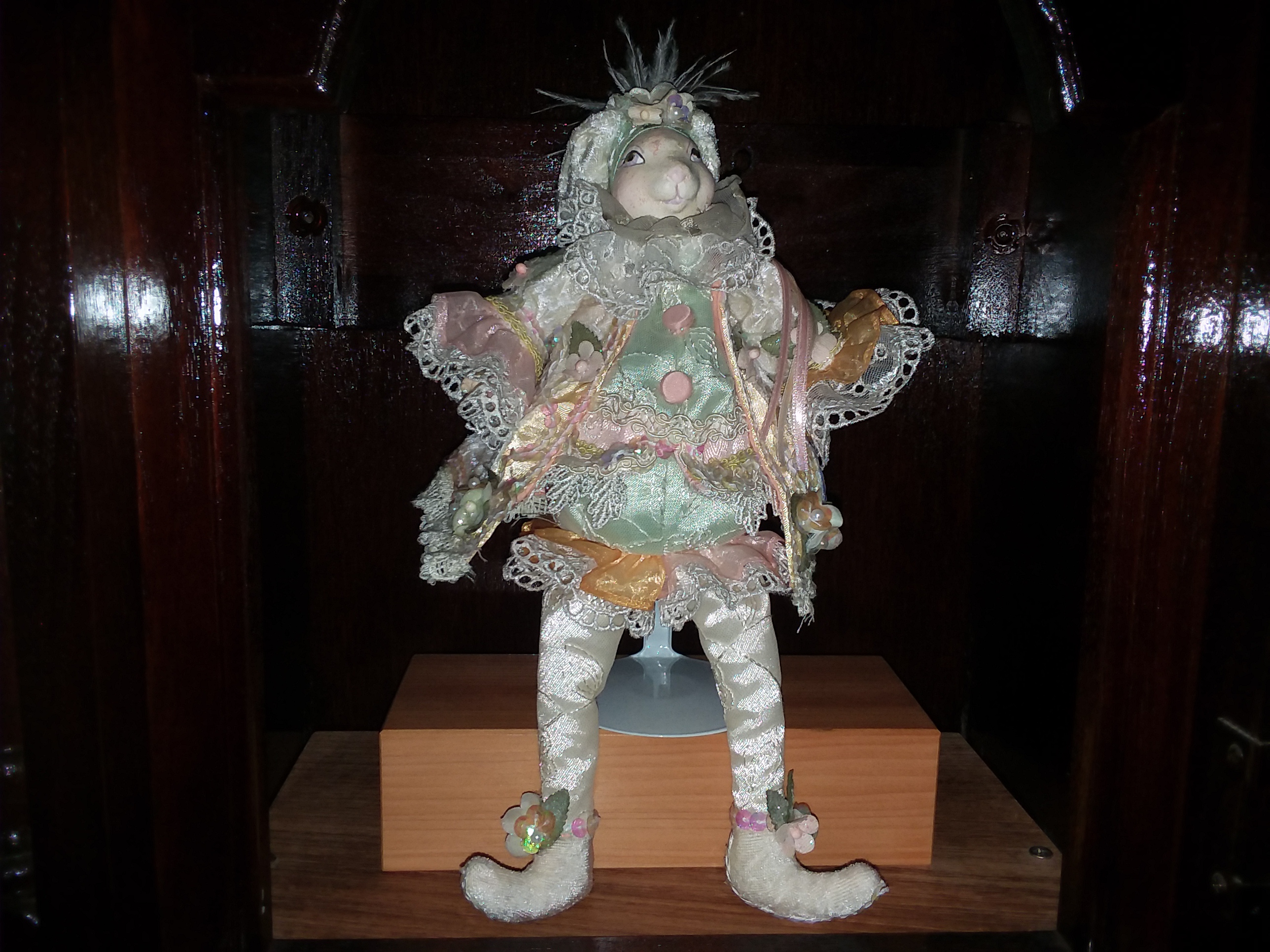 A POTTERY BUNNY DOLL FIGURE WITH HANDMADE CLOTHING. MINT CONDITION. $375. SOLD!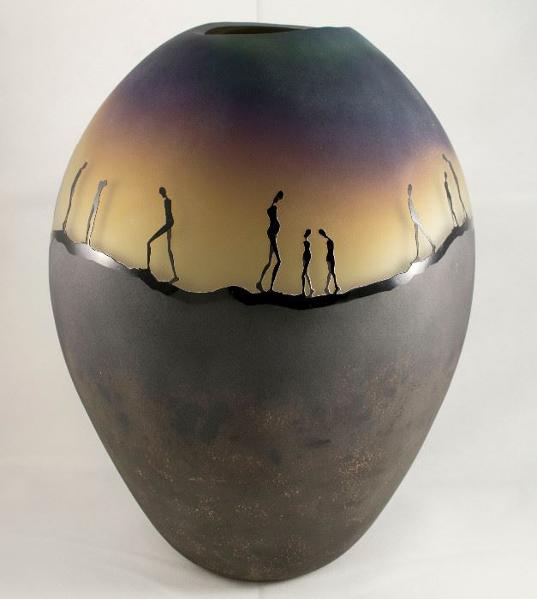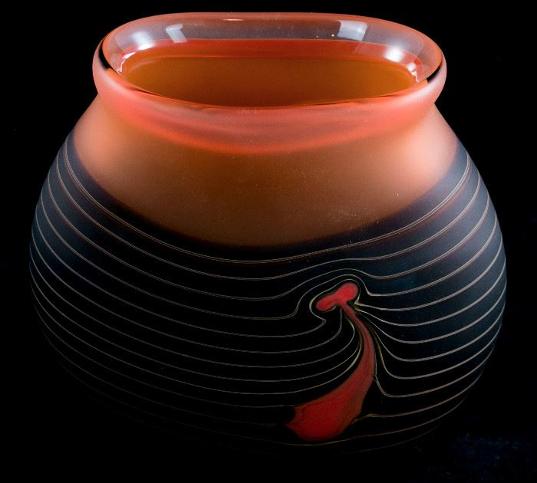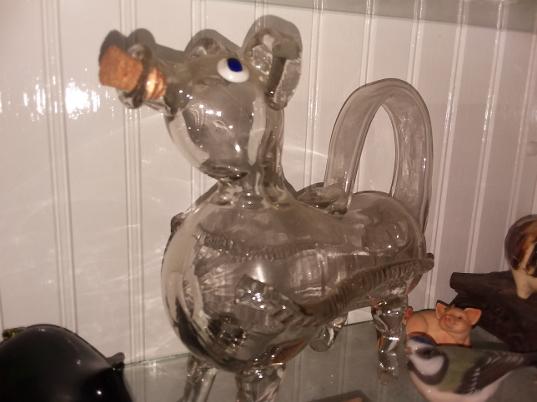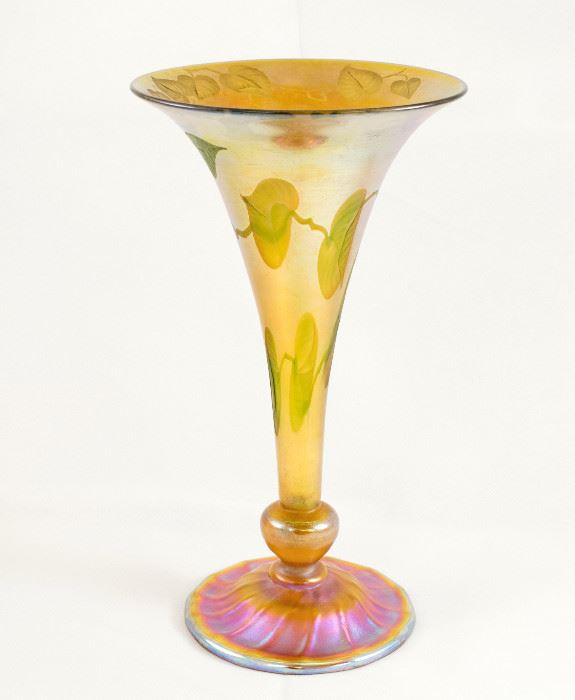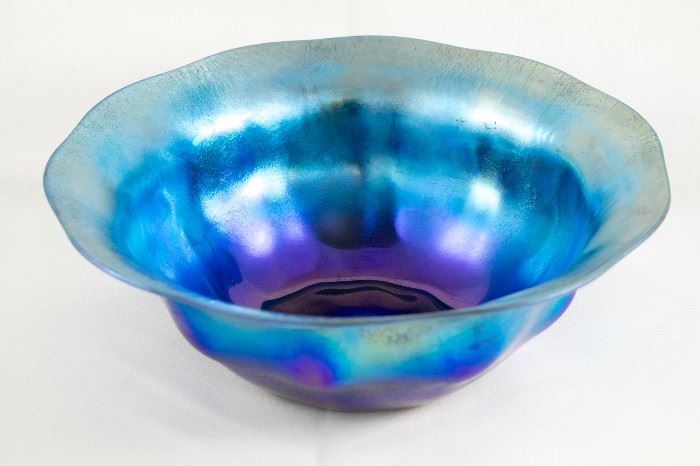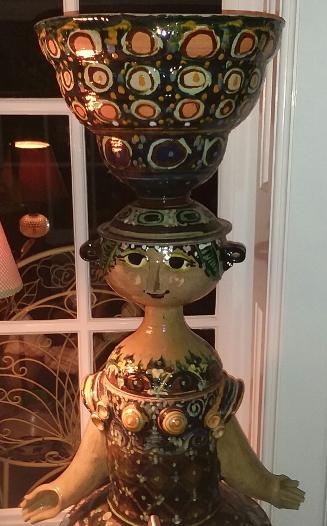 BJORN WINBLAD LARGE POTTERY FIGURE $42,000.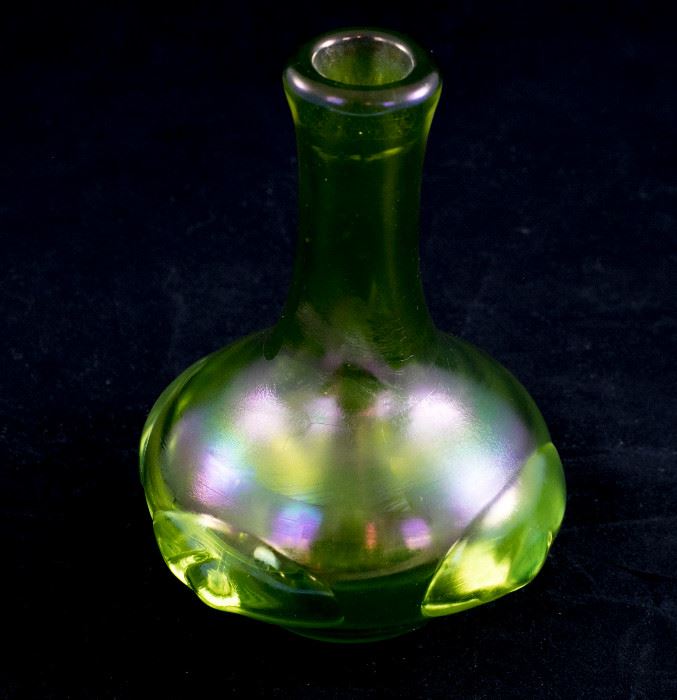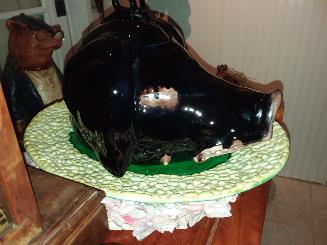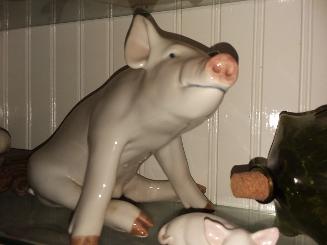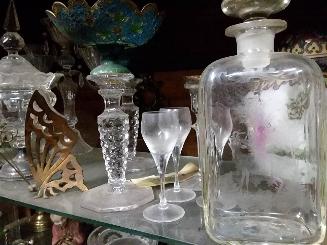 © Copyright ROCKINGHAM ANTIQUES LIMITED JRJ @ www.rockinghamantiques.com (941) 320-9125