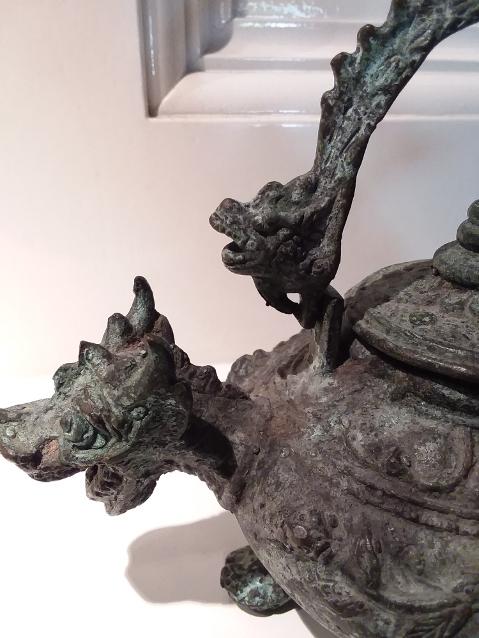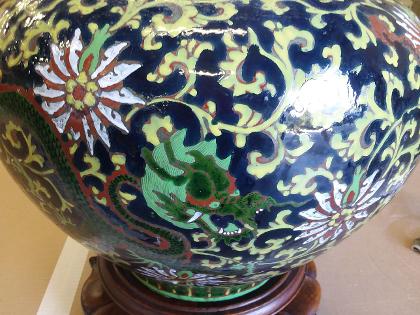 CHINESE LARGE GLAZED VASE ON A CARVED ROSEWOOD BASE.
THE GLAZING IS AN INCREDIBLE WORK OF ART IN ITSELF, DISPLAYING THREE CLAWED DRAGONS OF THREE DIFFERENT COLORS DANCING ACROSS A DARK BLUE GLAZED BACKGROUND AMID FLORAL WHITE AND YELLOW ACCENTS. DETAIL OF THE WORK IS OF HIGH QUALITY AND EXECUTION. SIZE IS WHAT MAKES THIS PIECE SO INCREDIBLY SPECIAL AT 24 1/2" AT WIDTH AND 23 3/4" IN HEIGHT, GIVEINGTHIS CHINESE OBJECT A HIGHLY DESIRALE ADVANTAGE IN THE ASIAN MARKET.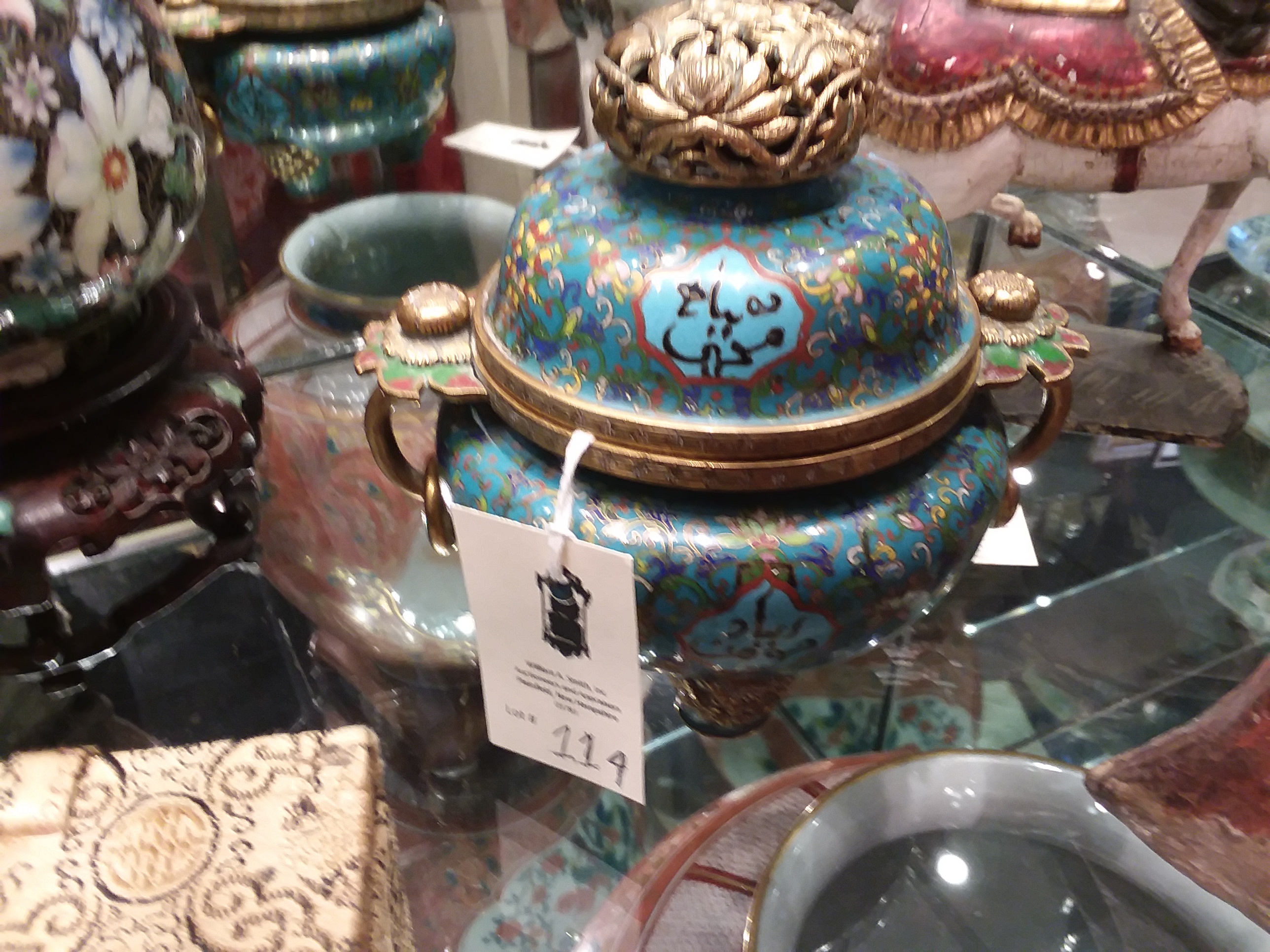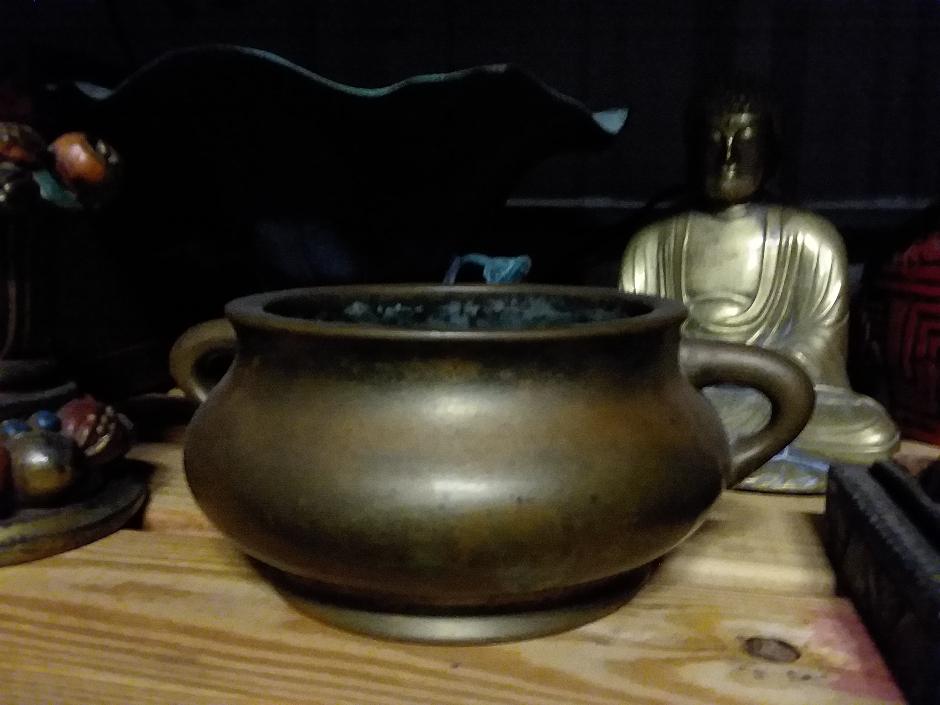 A Bronze Chinese Incense Burner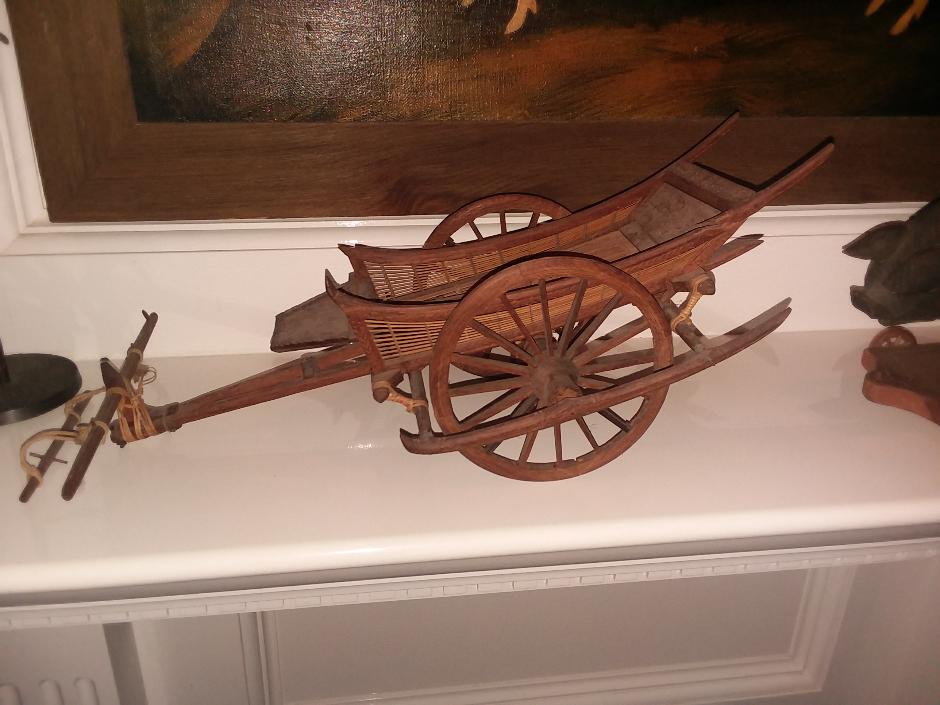 Chinese Oxen Cart Made from Teakwood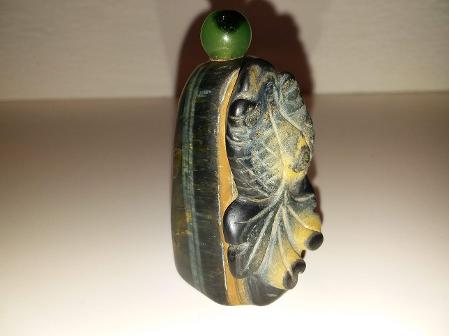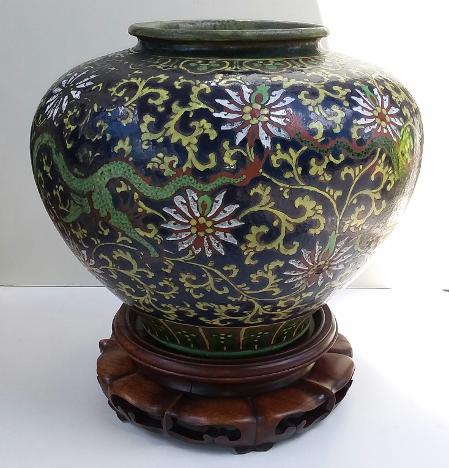 Extremely Large Chinese Vase With Flowing Dragons Against a Floral Background.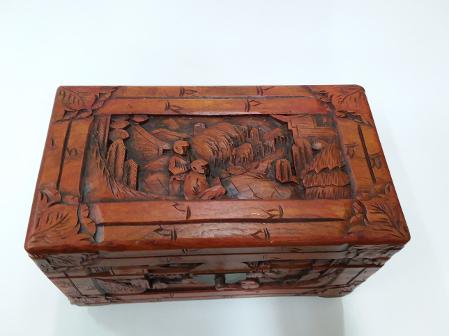 CARVED ROSEWOOD BOX $75.00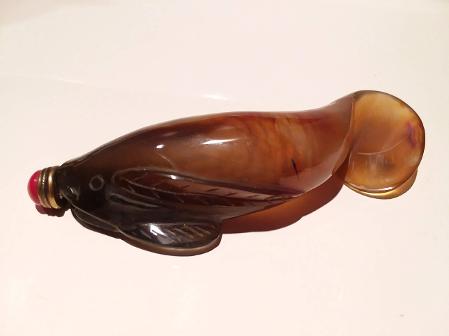 Chinese Carved Agatstone Snuff Bottle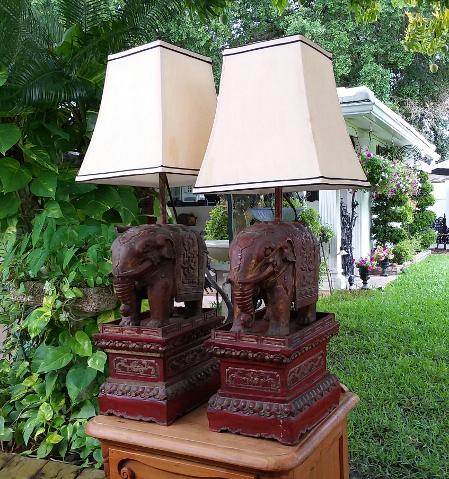 CARVED WOOD CHINESE ELEPHANT LAMPS $ 1750.00 PAIR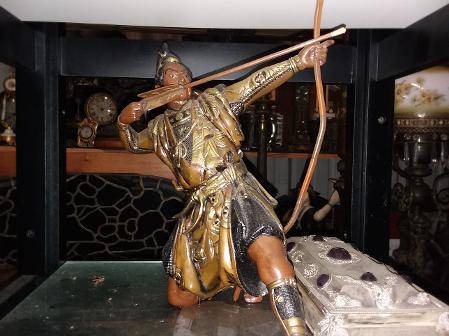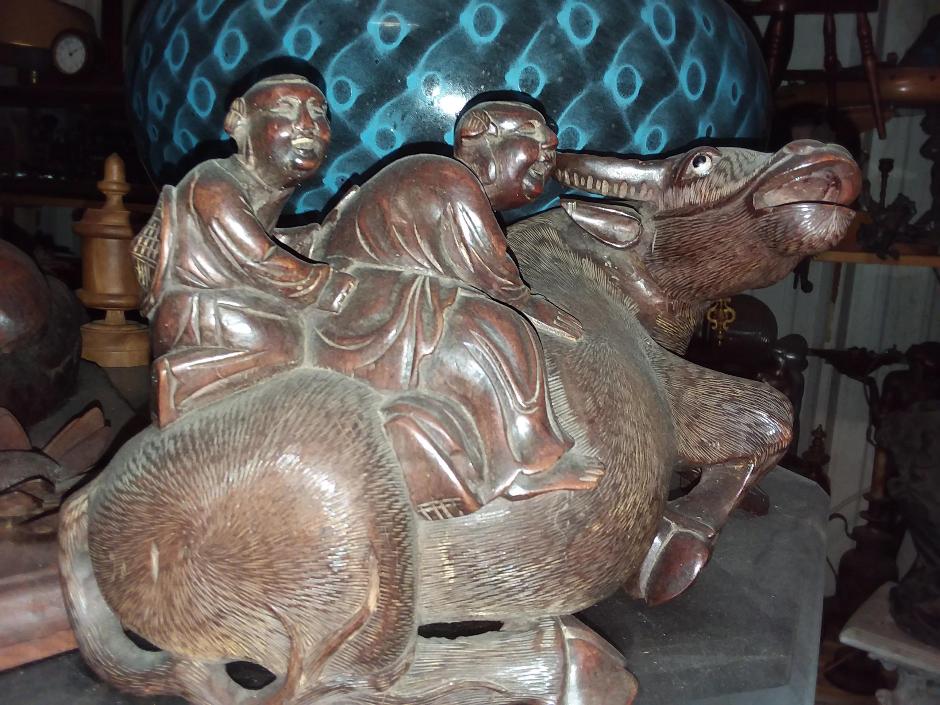 A CARVED ROSEWOOD WATERBUFFALO WITH CHINESE FIGURES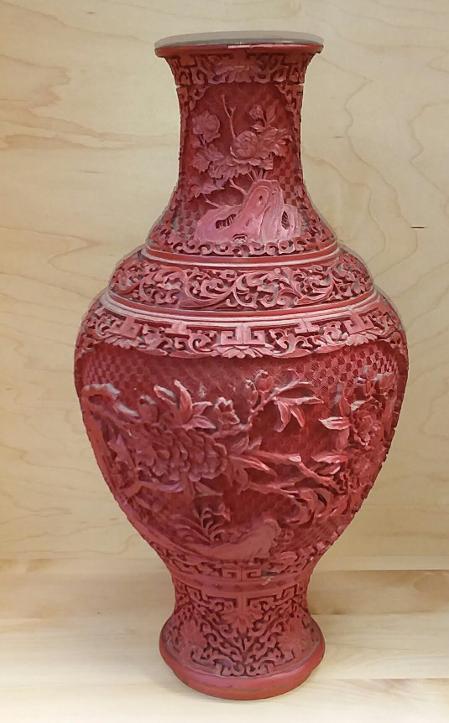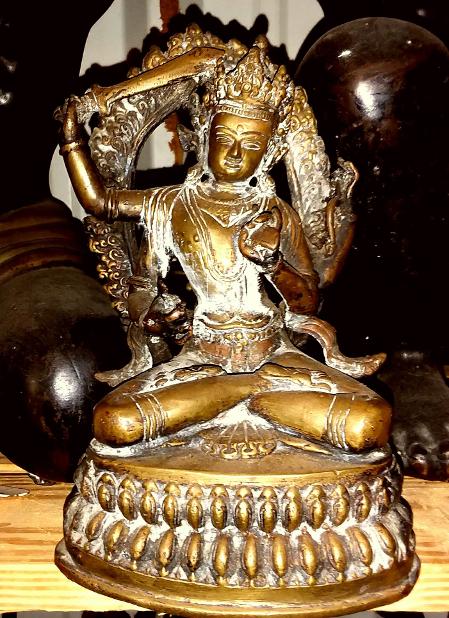 Asian Bronze Statue $ 1,200.00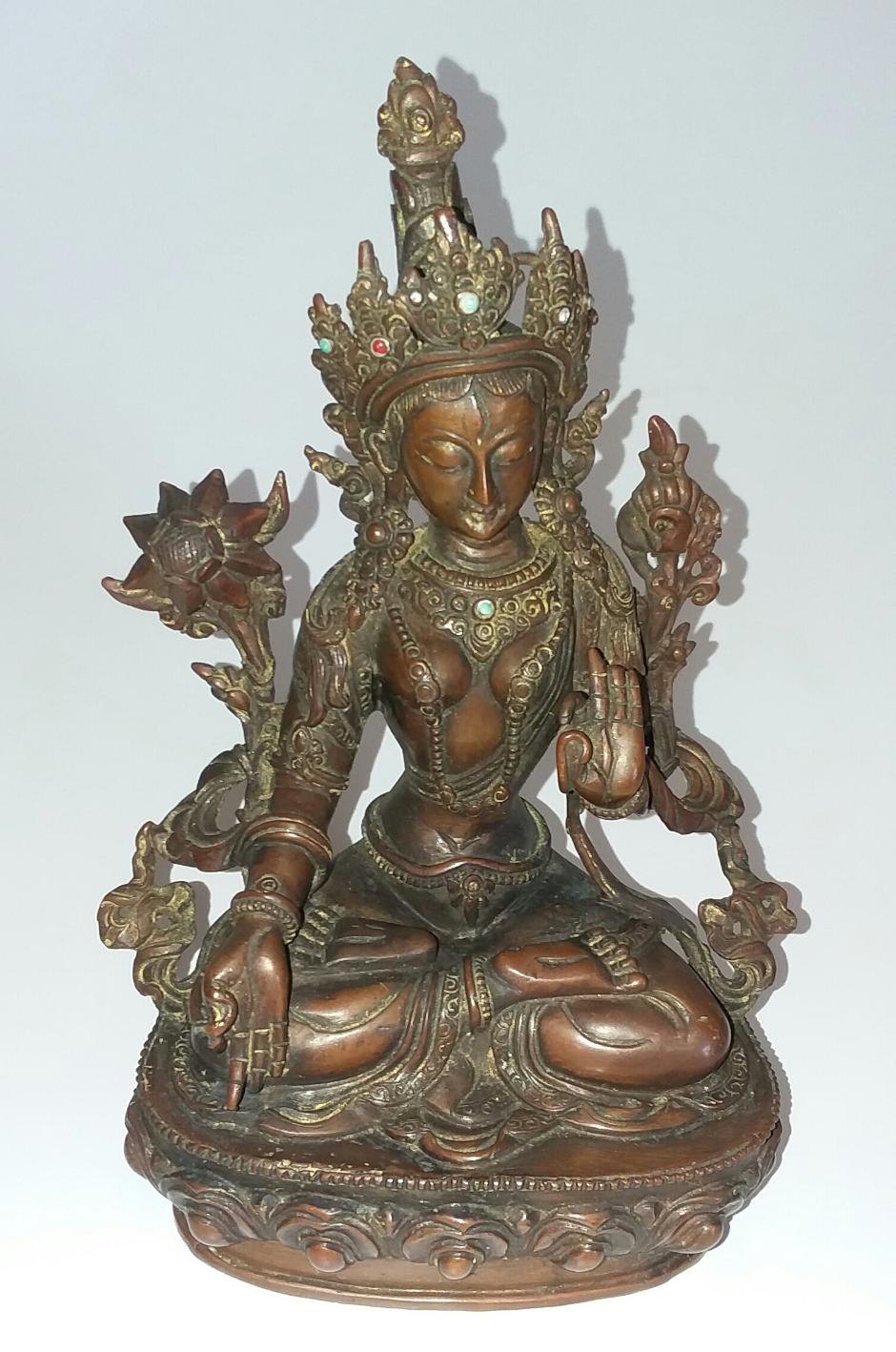 BRONZE (PRICE AVAILABLE ON REQUEST)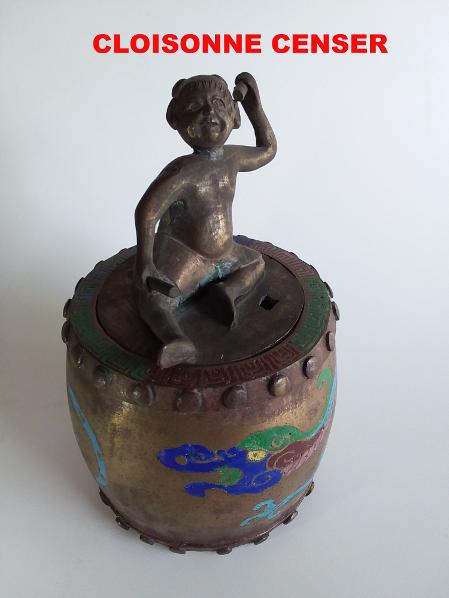 CHINESE BRONZE AND ENAMEL CENSER $ 475.00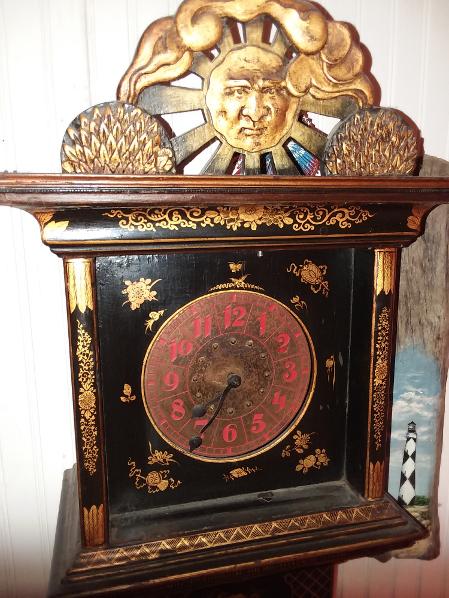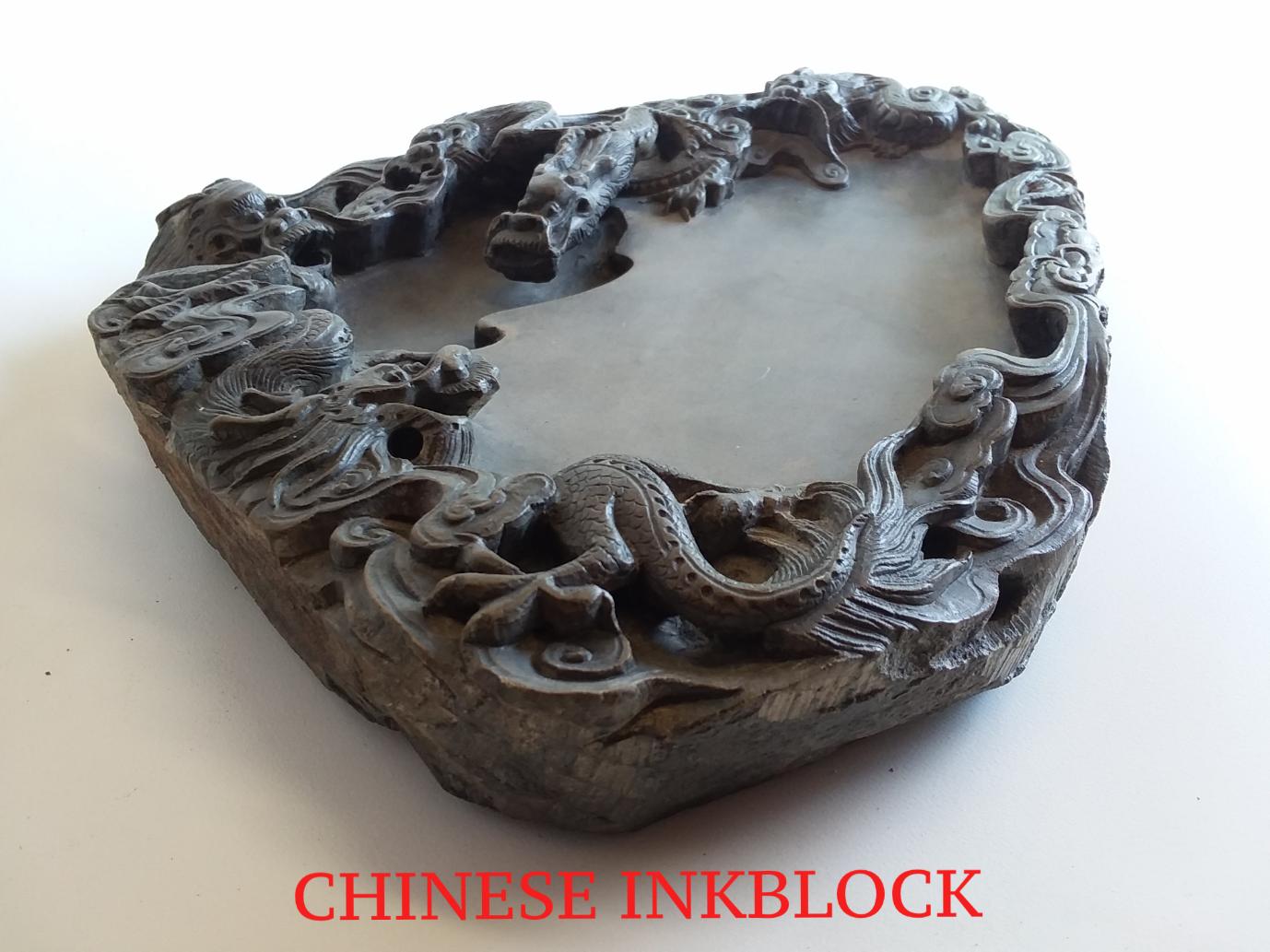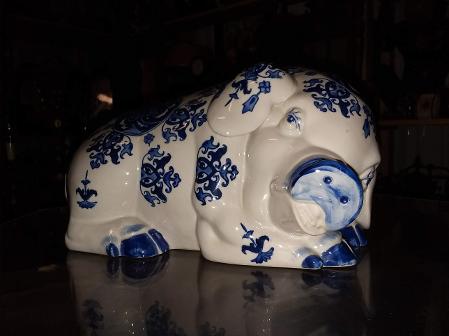 CHINESE PORCELAIN PILLOW $ 425.00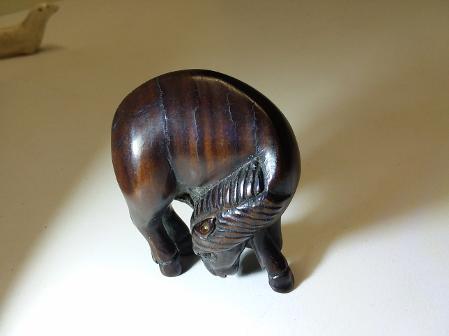 NETSKUE FROM CARVED ROSEWOOD, INSET IVORY EYES $ 450.00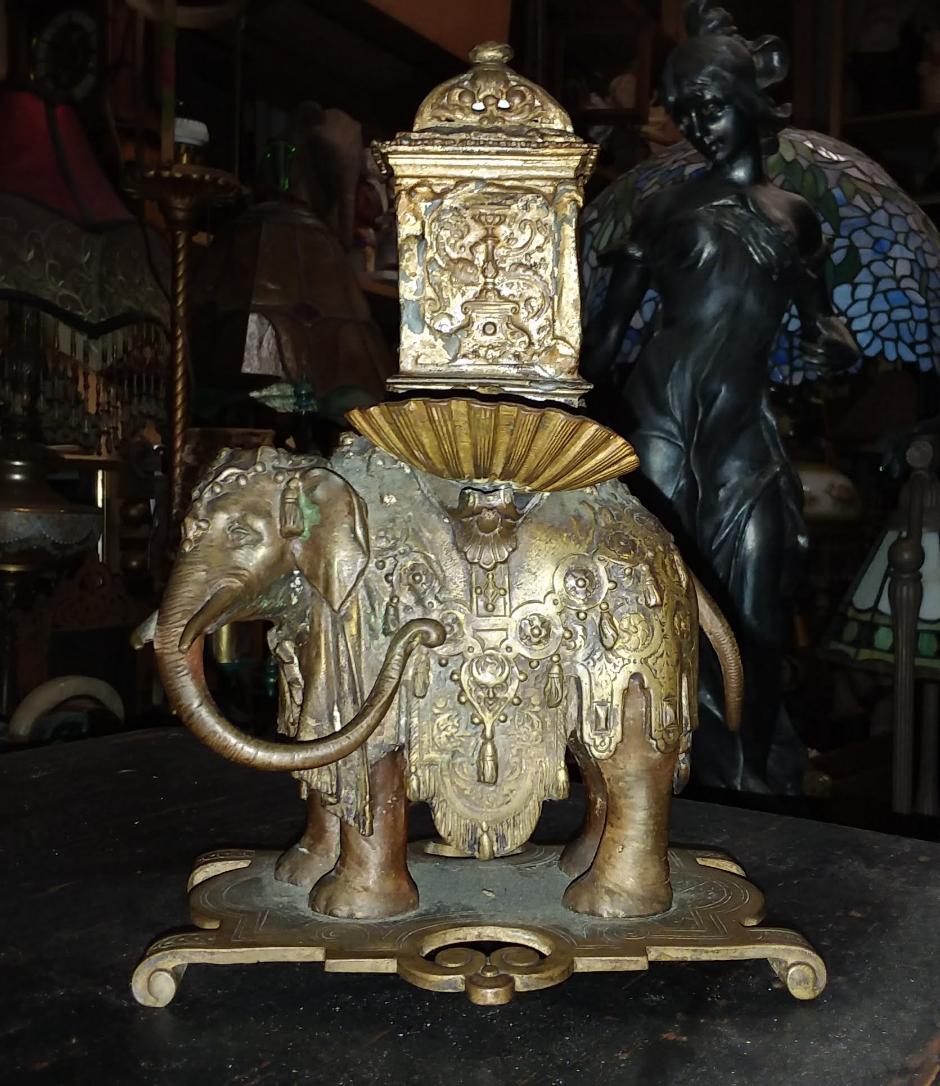 Bronze Asian Elephant Statue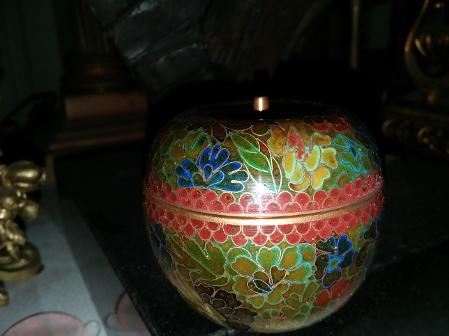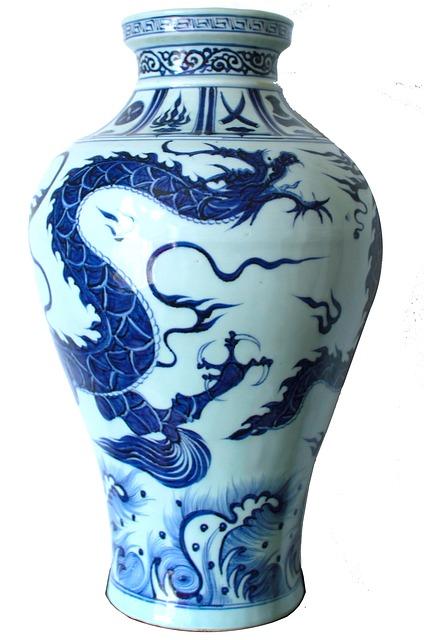 Chinese Vase w/Dragon detail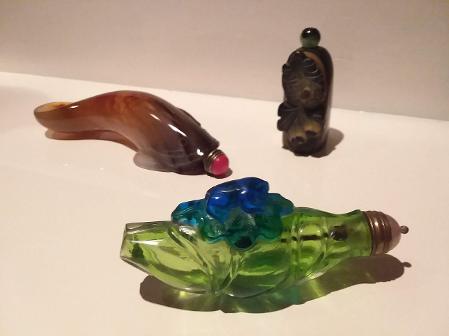 A Chinese blue and white vase with dragons and patterns of Chinese symbols depicting prosperity, and longevity throughout a ring of sectioned pattern rings at the rim.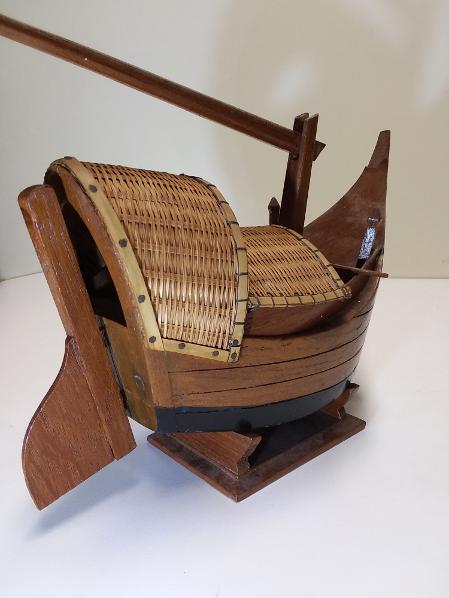 SMALL CHINESE BOAT $85.00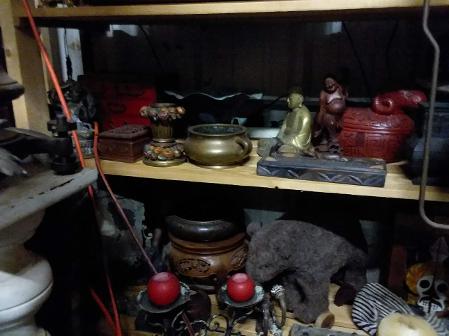 Assortment of Chinese Collectables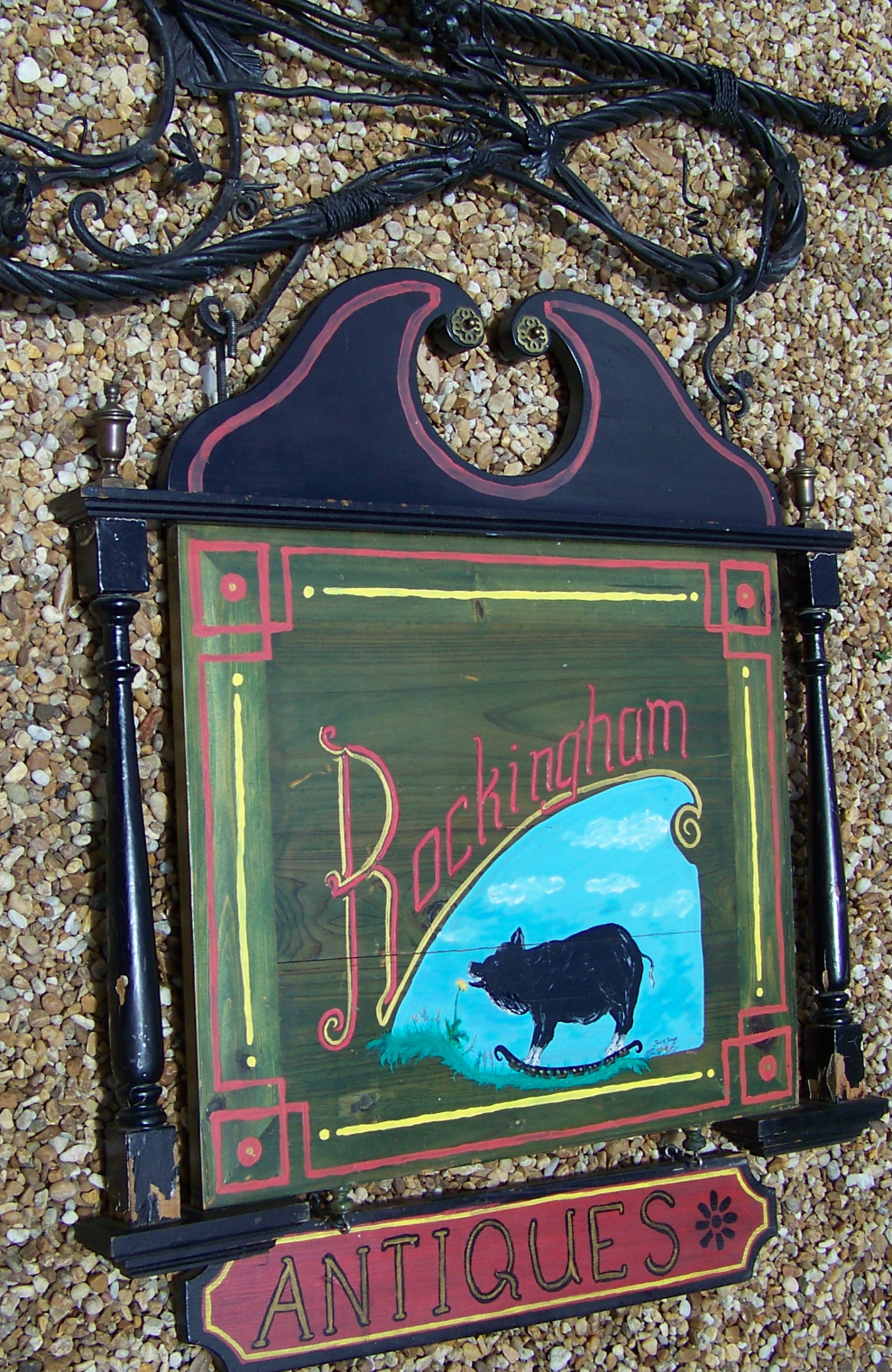 © Copyright Rockingham Antiques Limited @ www.rockinghamantiques.com (491) 320-9125