SILVER AND METALWARE
CANDLESTICKS, STERLING, FLATWARE, SILVER GUILD, VASES, CUPS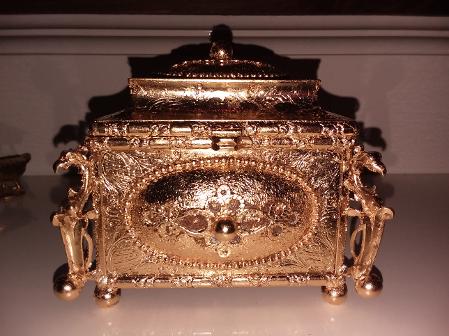 A GildedBronze jewelry box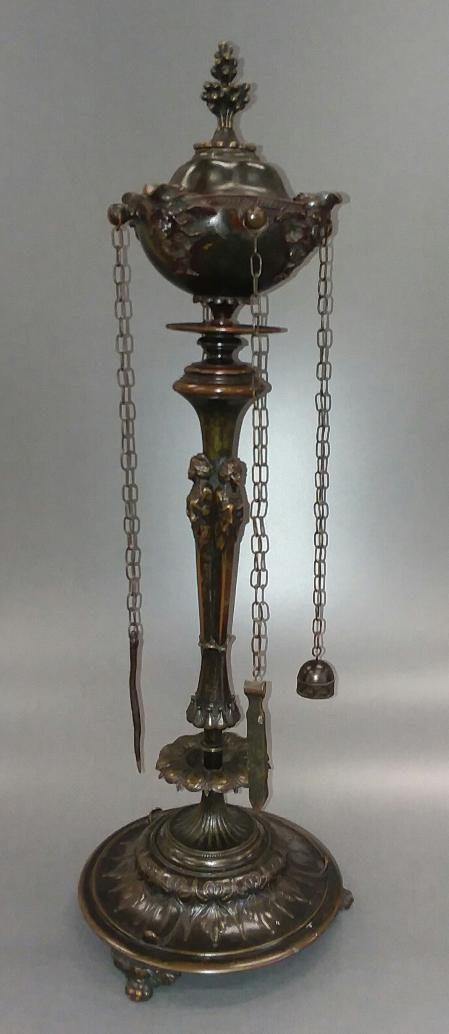 Victorian erra bronze oil lamp comprised of four burners at each corner. A pinecone on top covers the reservoir for oil. 9" diameter at base x 28 1/2" high
$ 1,575.00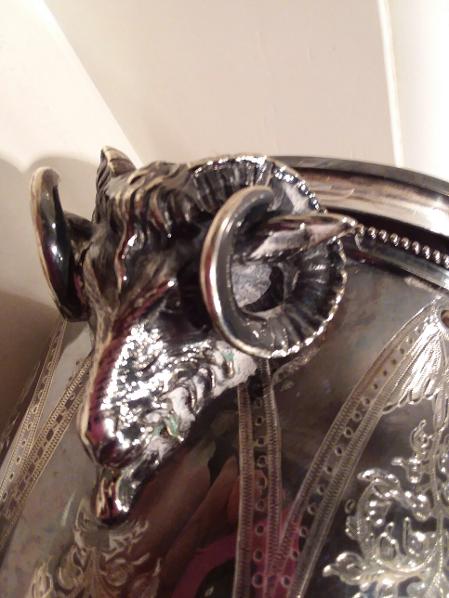 Detail Ram Head at Ends of Silver Box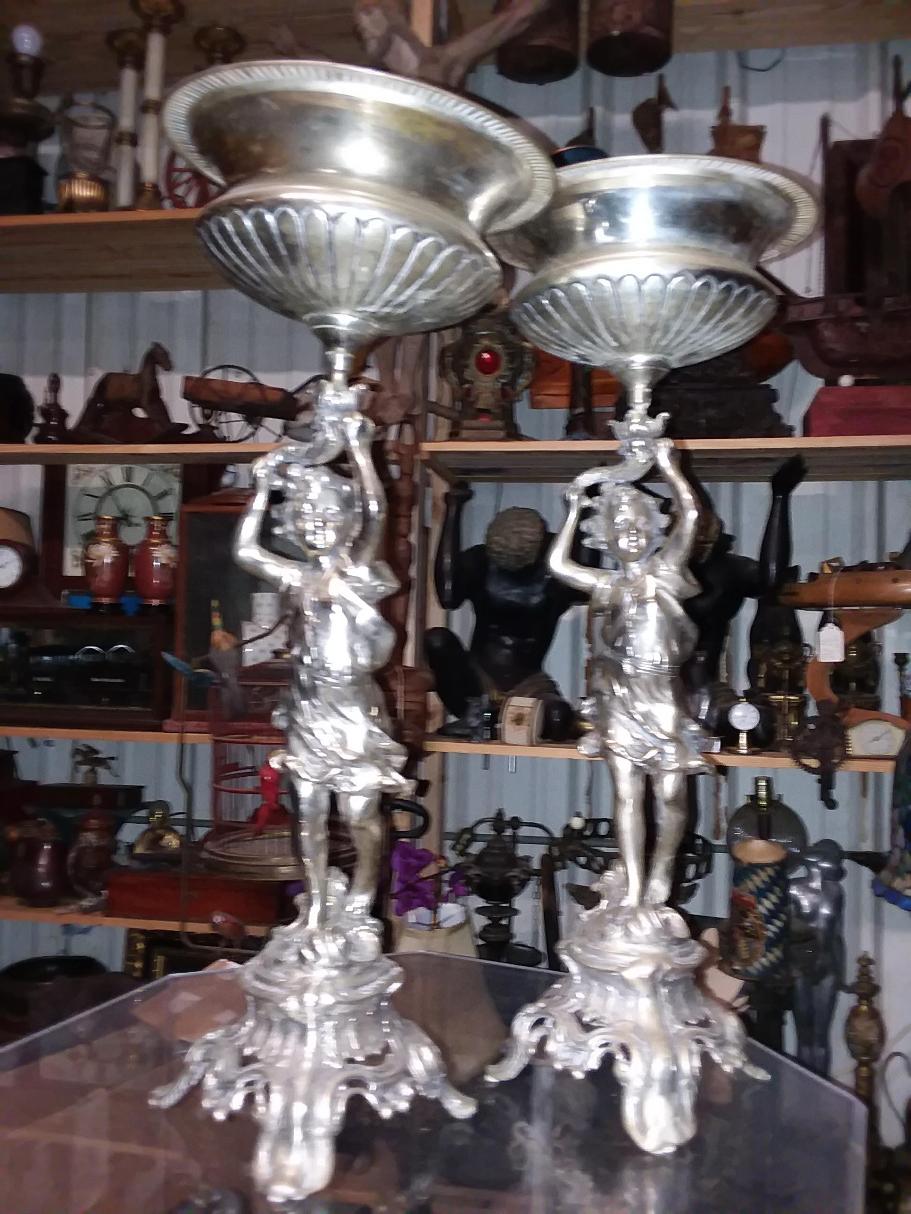 SILVERED BRONZE FIGURAL VASES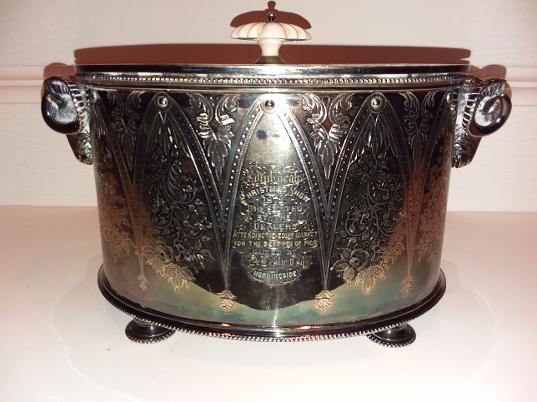 A SILVER PRESENTATION BOX, SCOTLAND, FROM c1872
GOLD & SILVER COINS ROCKINGHAM ANTIQUES
There will always be a market for gold and silver objects as they have considerable monetary value in terms of their metallic purity's, however they also carry the additional value attributed to their makers, and importance in the quality as well as rarity. the time period the piece was created is also an important factor in determining accurate value. An important sterling centerpiece may be looked at for example in this way; Weight of the object (troy ounces) note: many candlesticks are weighted and this must be accounted for. Large massive works with considerable amounts of silver can increase the cost by thousands of dollars in silver cost alone. Good quality sterling is usually, never weighted. Look for makers marks or silversmith stamps that actually performed the work. stamped marks are usually located at the under side or base. Tiffany & Company is one example of fine silver maker. Details are performed by many different methods during the fabrication process. Chasing,embossing, engraving,casting, and other tooling that complicates the work time, will generally increase the value of the piece.
Rarity due to the low numbers of the piece, can increase the value substantially as there are so few examples to compare to. This alone can put a piece of sterling far above anything even close.

The year or date a piece was created is important because it gives provenance to actual design and methods of craftsmanship. for example a piece of silver from the 17th century will bear very few similarities to something from the 19th century. Everything from the tools used, to the purity's of the silver will achieve different results. Methods of casting also changed over the centuries. Many items were only used in certain time periods, and at first glance can be determined their country of origin, as well as a close date to which they were made. Don"t be fooled in thinking that something very old will not be highly detailed, there are examples of gold work from nearly a thousand years ago that are amazing works of art in every detail. most of these are now in museums, and nearly impossibly to find unless they come up for auction at a major reputable auction house like Christie"s or Sotheby"s.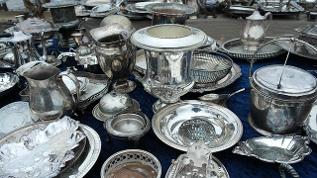 Silver and Silver Plate wanted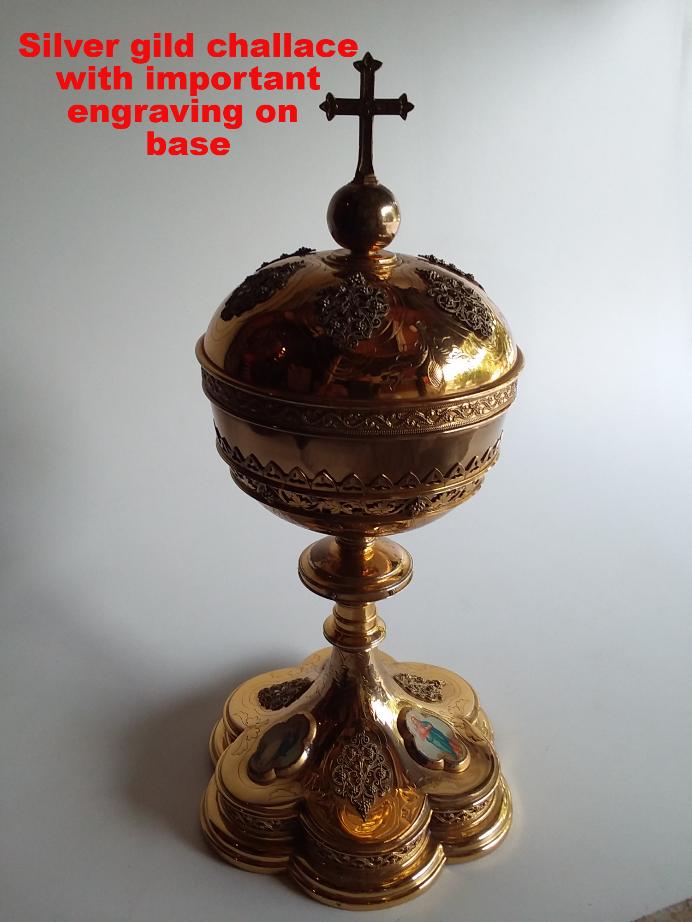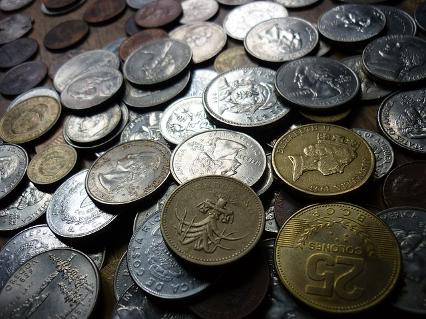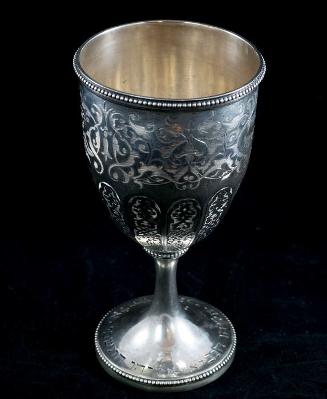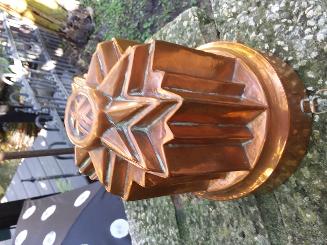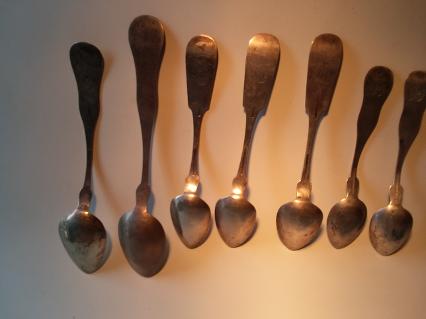 Sterling silver spoons. c 1700's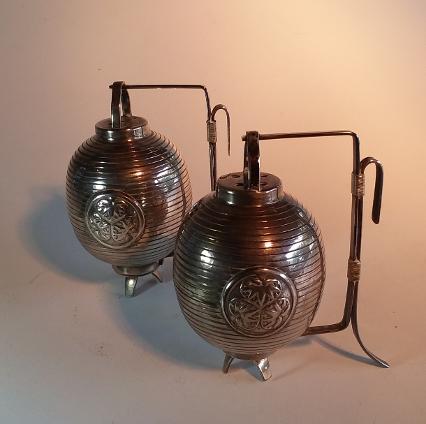 © Copyright Rockingham Antiques / JRJ @ www.rockinghamantiques.com (941)320-9125