NEW ARRIVALS
GO TO STORE & PRICING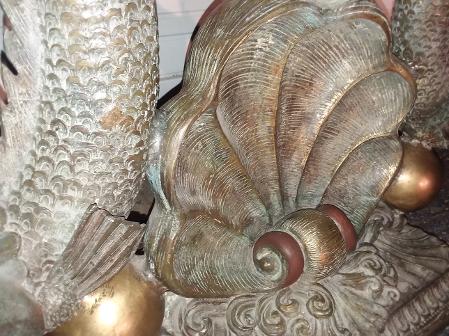 A BASE OF AN EARLY 1900'S BRONZE DECO TABLE. THIS EXQUISITE DETAIL IS PRESENT THROUGHOUT THE PIECE WITH GUIDING AND GREEN PANTENA AND COPPER VISABLE.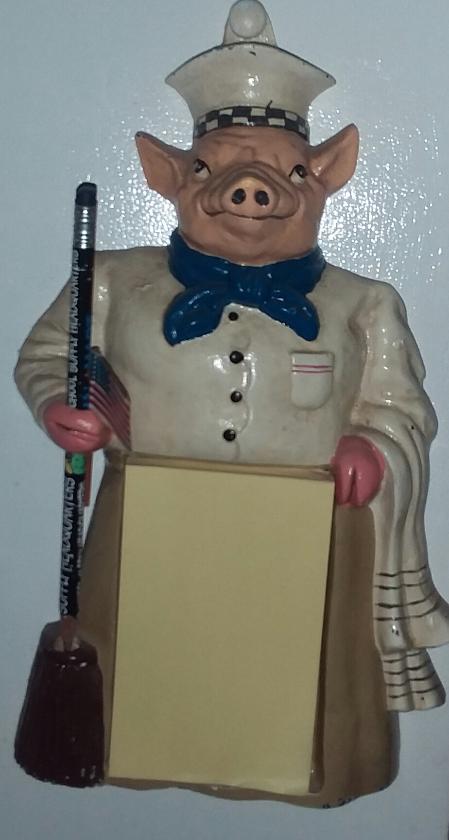 A rare vintage iron writing tablet in the form of a baker pig hand painted and in excellent condition. Actual age is unknown as there are no similar examples to compare to. That said if I were to put into a time period i would say around 1940s.
SOLD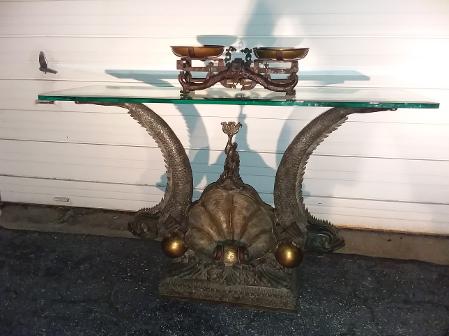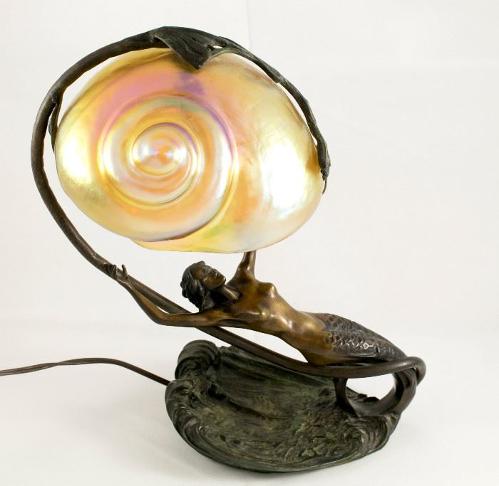 A BRONZE LAMP OF A MERMAID ACCOMPANIED BY A SHELL FORMED IRIDESCENT TIFFANY STYLE SHADE.
$3,200.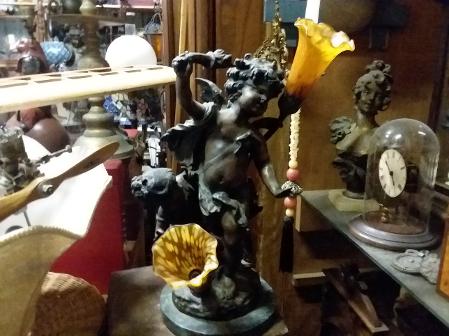 THE DIFFERENT ITEMS WE COLLECT.

OUR FOUR WAREHOUSE LOCATIONS HAVE BEEN FILLED WITH TREASURES FROM AROUND THE WORLD. PUBLIC ACCESS IS LIMITED TO ONE LOCATION AT THIS TIME, BY APPOINTMENT.

VINTAGE FURNITURE, PAINTINGS, STATUARY, BRONZE, MARBLE, PORCELAIN, CLOCKS, BAROMETERS, SCALES, SCIENTIFIC INSTRUMENTS, CLOISONNE, CINNABAR, JADE, WOOD CARVINGS, MUSIC BOXES, MUSICAL INSTRUMENTS, FOUNTAINS, GOLD COINS,GERMAN SILVER, ENGLISH SILVER, RUSSIAN SILVER, TIFFANY ITEMS, NOVELTY ITEMS, ARE JUST A FEW OF THE THINGS IN OUR COLLECTION.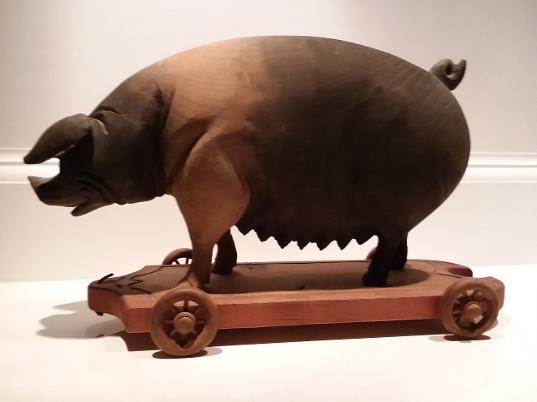 WOOD PULL TOY HAND CARVED AND SIGNED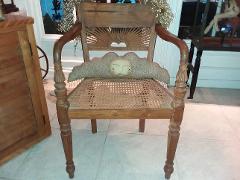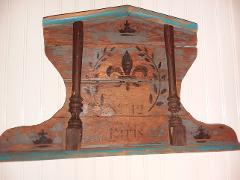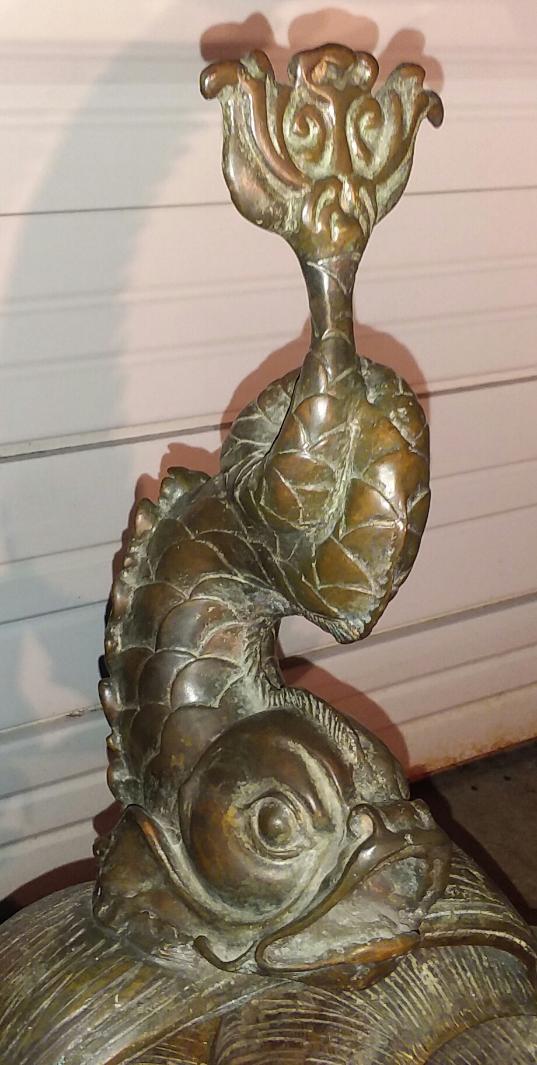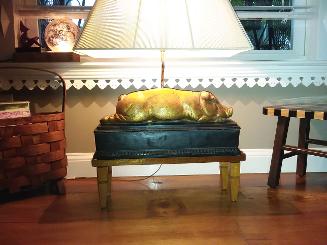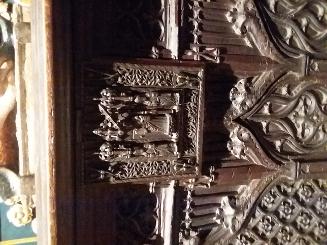 Metal Forged Cabinet Latch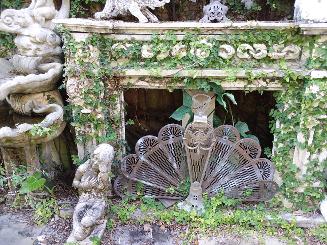 SELECTION OF 20 DIFFERENT CAST STONE FIREPLACES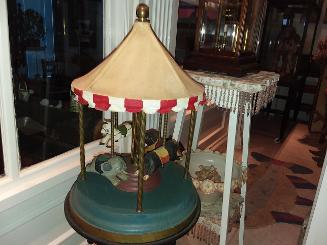 Whimsical Carosil With Music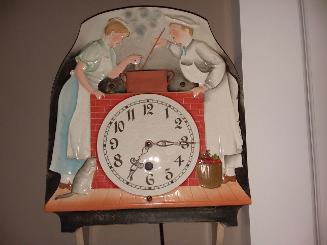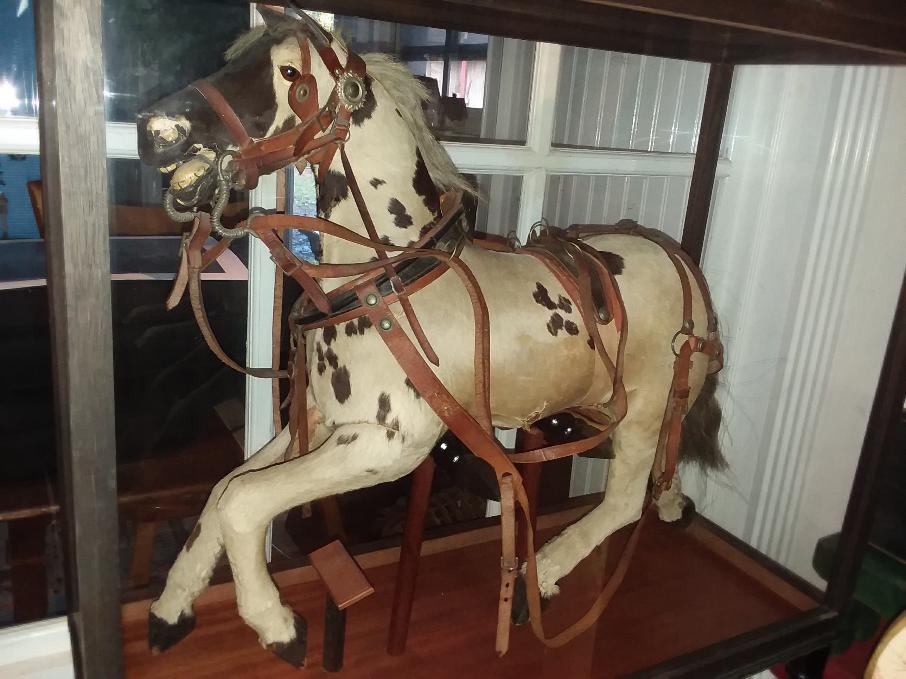 © Copyright Rockingham Antiques JRJ @ www.rockinghamantiques.com (941) 320-9125